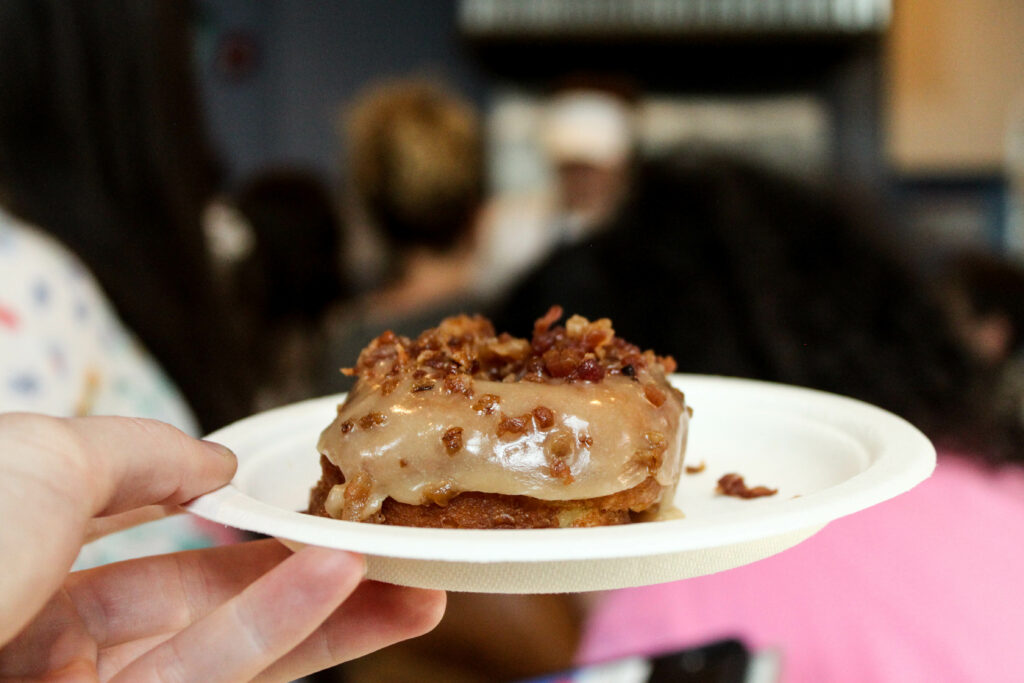 What is the best way to ring in the Summer season? With a grand opening of a new donut shop, of course!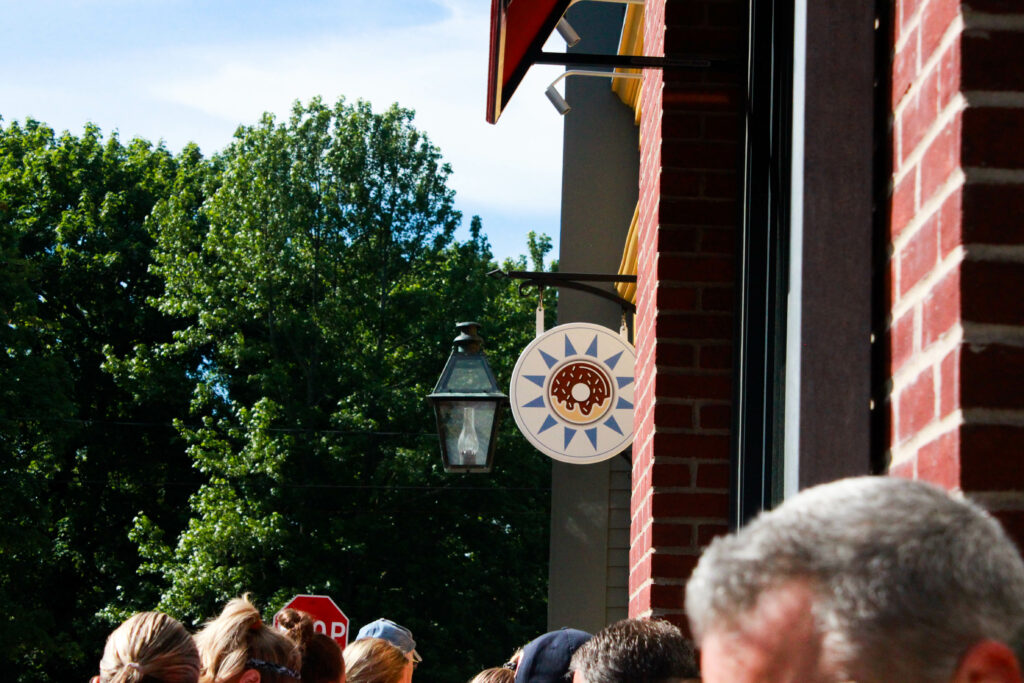 This past Saturday I had the pleasure of visiting opening day at Blazing Fresh Donuts. When I pulled into Guilford, CT, I had no trouble finding the shop because of its bright yellow storefront. It outshone its fellow brick building neighbors. Besides the sunshine radiating off the building, it was easy to spot these donuts because of the line formed to the end of the building waiting for the shop to open its doors.
While I waited in line, the families and the people around me whispered their excitement to see what flavors would be available this morning.
The wonderful thing about Blazing Fresh Donuts, is that their flavor combinations are limitless! This donut shop's philosophy is based on creating fresh made to order donuts that are completely customizable. A giant menu on the wall lists all the options of frostings, toppings, and drizzles that you can choose from to make your vanilla cake donut unique.
Do you want lemon glazed frosted with M&Ms and a chocolate drizzle? This is the place for you!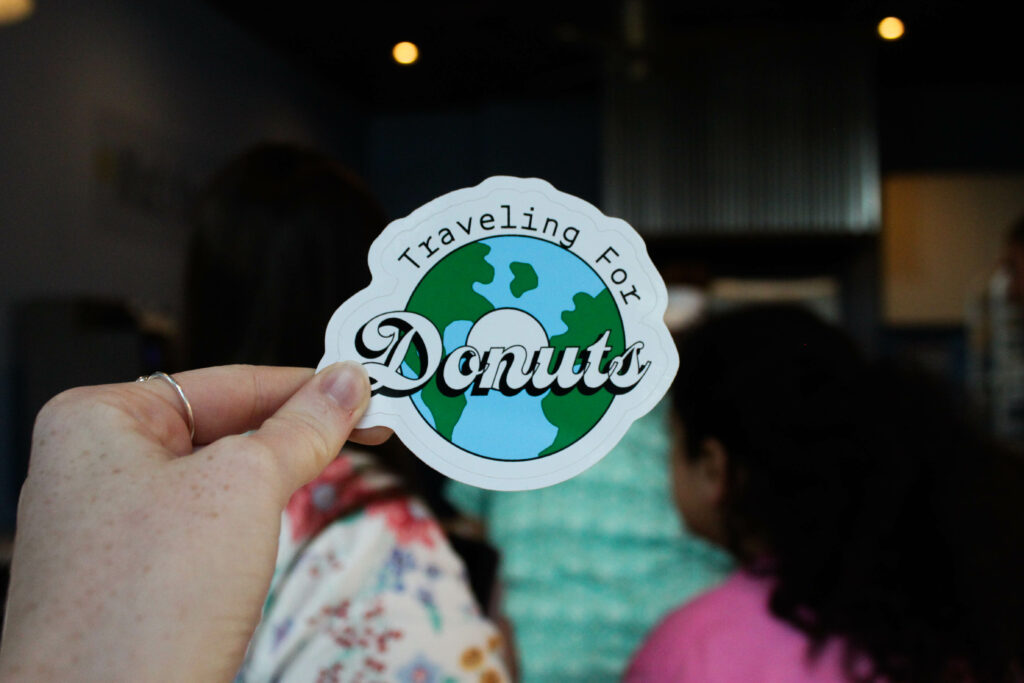 Although you can mix and match your flavors, Blazing Fresh Donuts also provides a list of combinations that are "fan-favorites". It was difficult to choose, but I decided on their Tropical Heaven (Lemon and coconut) and the Maple Bacon (of course!). These donuts were delicious and fresh out of the fryer!
The "fresh to order" donut shops are a new trend that are adding a fun twist to the traditional donut experience. Instead of waking up early to ensure you get your favorite donuts, this shop allows you to come at anytime to get the flavor of your dreams.
Thank you to Jodi and her team at Blazing Fresh Donuts for a wonderful trip! Best of luck with the rest of the week!

Want your own Traveling For Donut sticker? Click here to get yours today!
Click here to learn more about Blazing Fresh Donuts