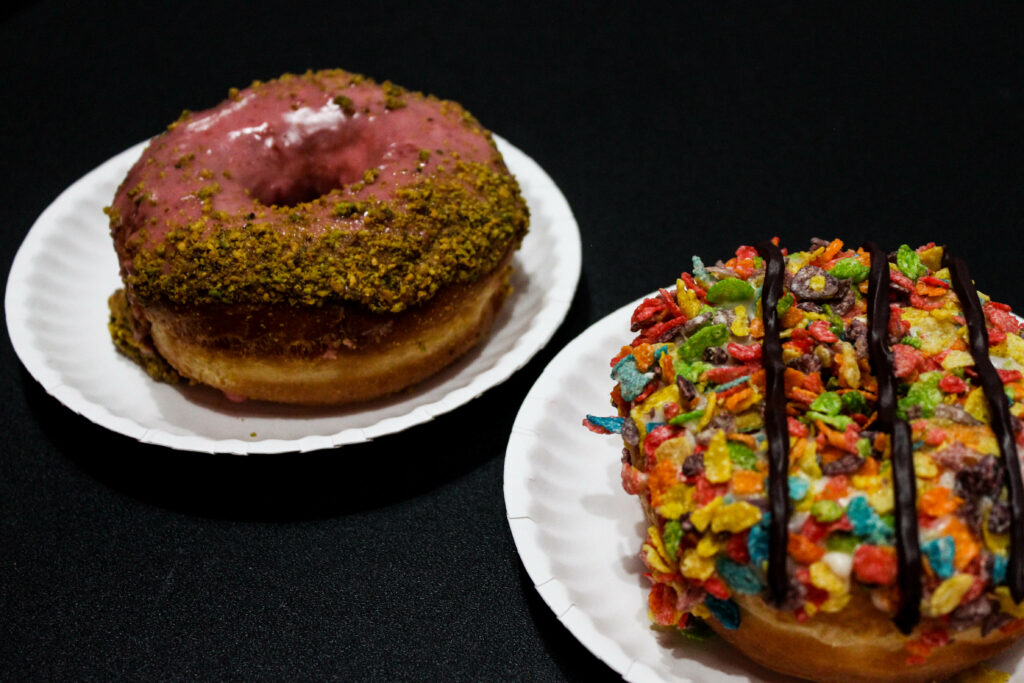 This shop's name might be 'Diablo', but these donuts are heavenly.
The minute you walk into this store, you are met with bright colors EVERYWHERE from the walls to the donut frosting. These brightly colored treats all looked so delicious, it was difficult to choose which flavors to try.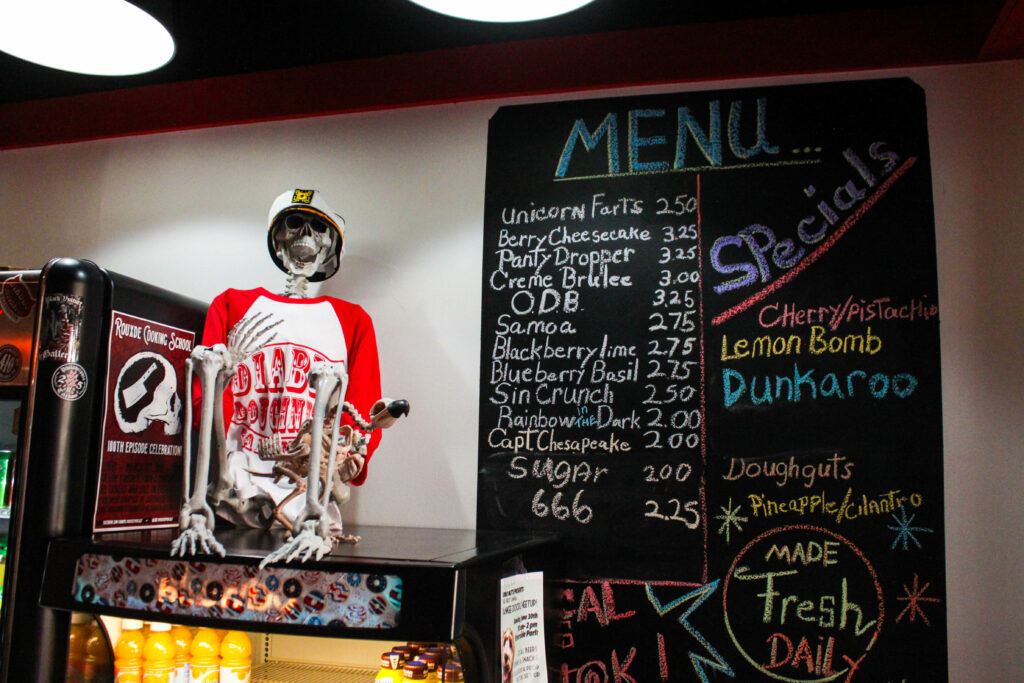 These funky treats combine fun flavors that you cannot get anyway else. Creativity oozes from every frosting and clever name. From the Captain Chesapeake (Caramel and Old Bay) donut to the seasonal Pineapple & Cilantro flavor, the rotating season flavors makes every trip unique.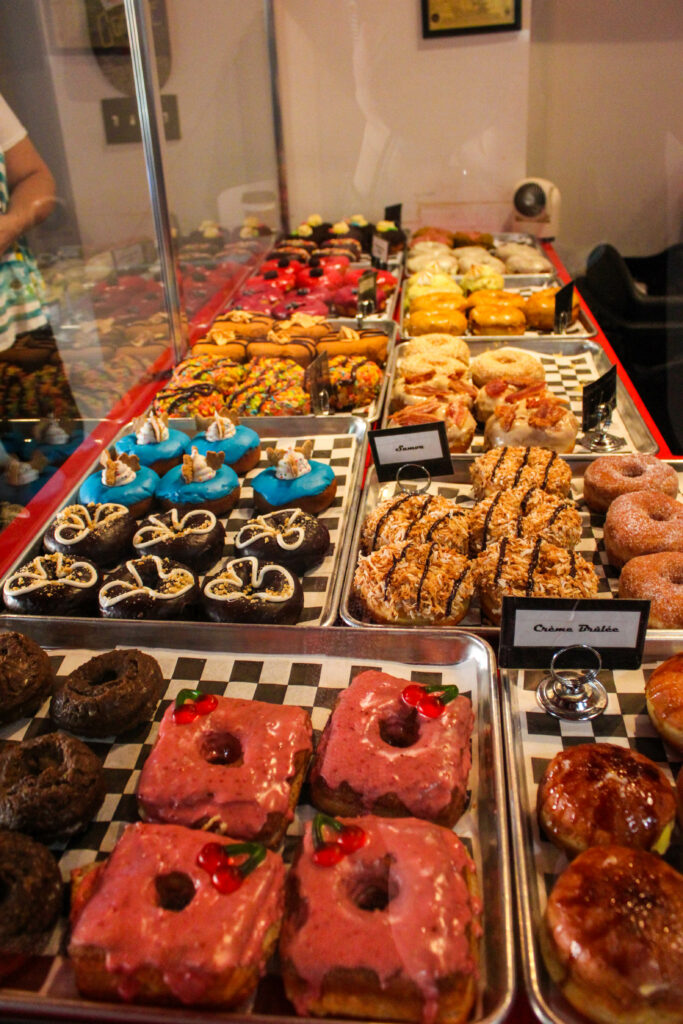 Of course you can't go to a shop and not try the mystical 'Unicorn Farts' donut. This fruity pebbles coated treat is extra special because it is topped with glitter. What more do you need on a donut??
Diablo Doughnuts is known for its groundbreaking contribution of creating edible glitter to sparkle up everything you may need!
Diablo Doughnuts started off as a hobby project by owner Michael Roslan, but was met with success and a demand for donuts. Starting at farmers markets in 2013, the popularity of the treats led to the opened his first storefront in Fells Point, Baltimore. The shop outgrew this location and moved to its current shop in the Federal Hill area in May 2018.
The second donut we tried was a pistachio strawberry frosted donut. The refreshing flavor was delicious and a perfect coating for this wonderful dough. A simpler option of the vast flavors, but was a great donut all the same.
If you are in the Baltimore area and are feel brave enough to face the Diablo (Doughnuts) flavors, this place is a must visit!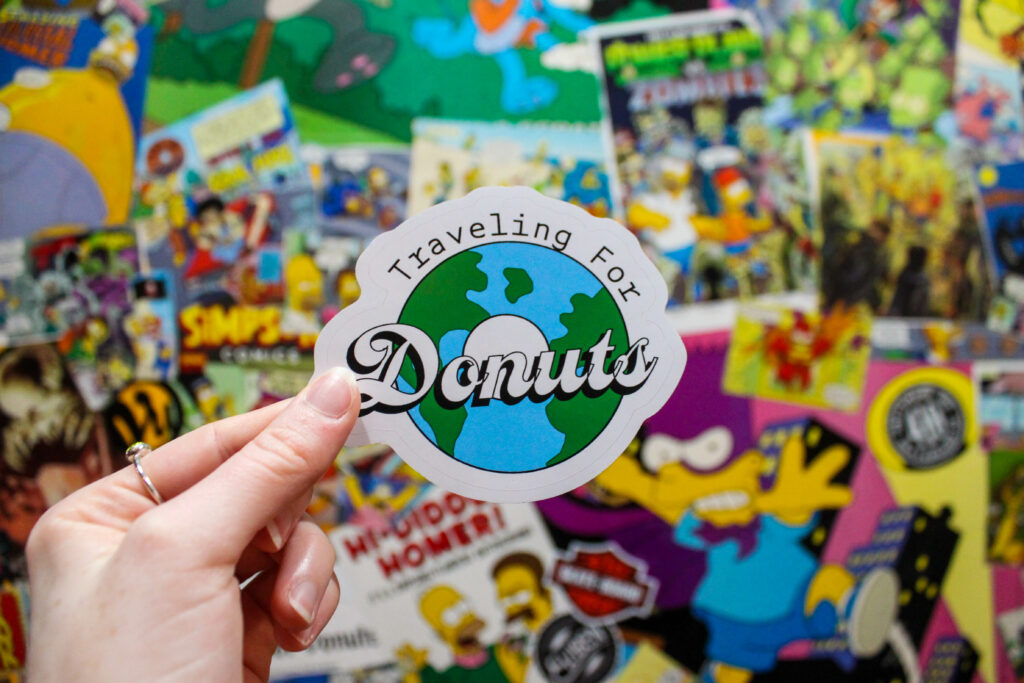 Thank you to the crew at Diablo Doughnuts for a welcoming and awesome trip!

Learn more about Diablo Doughnuts on their Instagram

Want your own Traveling For Donuts sticker? Click here!