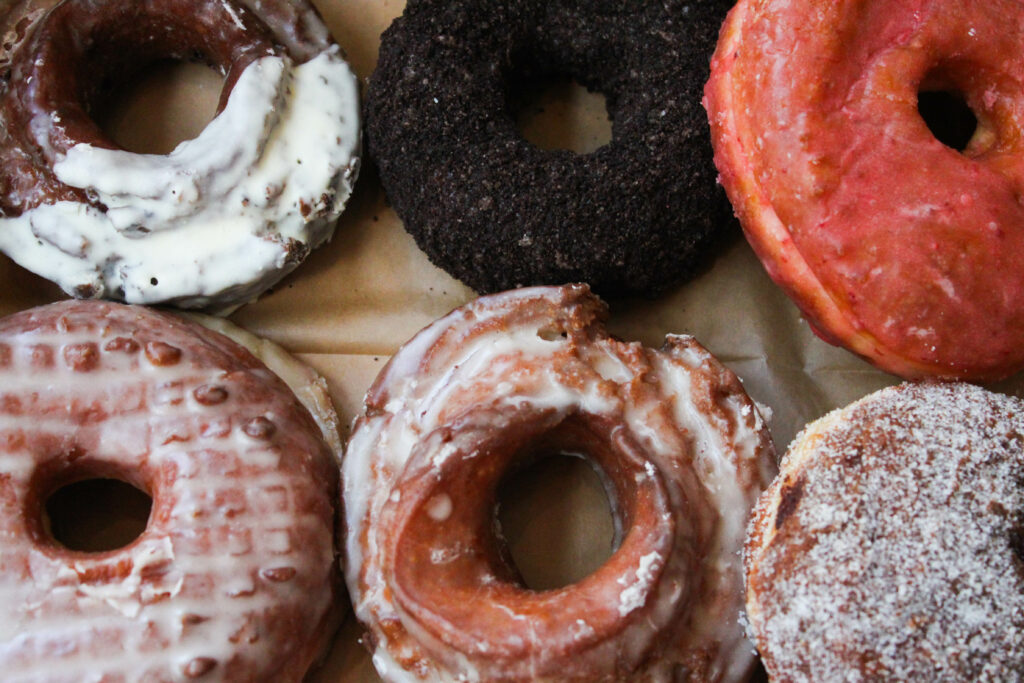 If you are looking for delicious donuts in Providence, RI, you KNEAD to look no further!
Located in the corner of the Financial District is a hidden gem of donut shop. This store nestles itself in a gorgeous old-time building that is off the path from the bustling rush hour traffic.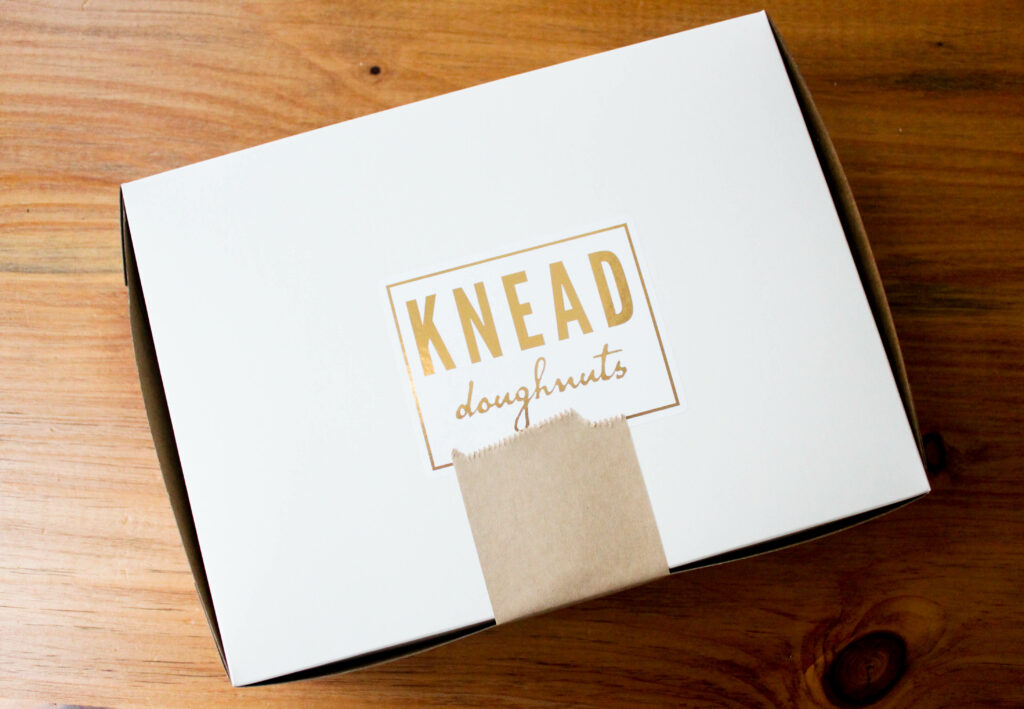 Knead Doughnuts serves delicious gourmet donuts with fresh flavors everyday. It prides itself on using local and wholesome ingredients in their treats. I have followed Knead Doughnuts on Instagram for the longest time, so when I finally traveled to Providence I knew this HAD to be a stop!
With a list of staple flavors that range from your traditional old fashioned Vanilla Glazed to a Passion Fruit brioche, there is a flavor for everyone! This shop is unique because it offers THREE different styles of donuts. There is the soft brioche donut (yeast and fluffier), cake donut (a thicker consistency), AND an old fashion style (a dense donut with the combination of being soft inside but crisp on the outside. Many shops I visit will lean towards a specific style or only offer two types of donuts. I was excited to see such a variety with an equal amount of flavors to try in each style!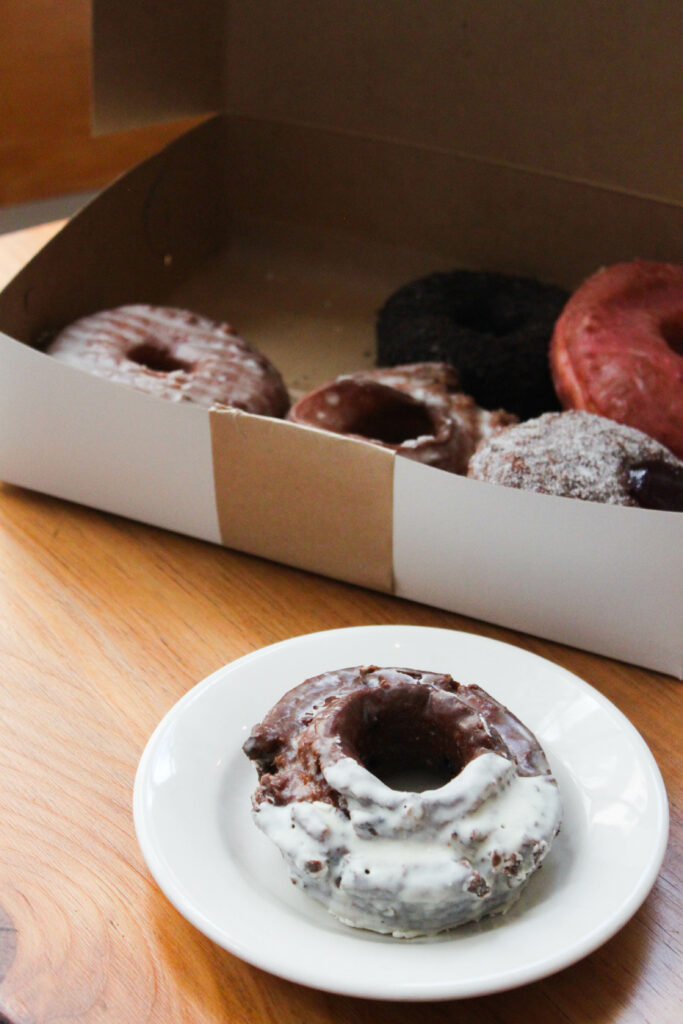 While visiting Knead Doughnuts, I had the wonderful opportunity of trying a variety of the donut flavors and styles! The Old Fashion donuts included the 'Vanilla Glazed' donut and the FABULOUS 'Chocolate Chip Cookie' donut. I cannot express how lovely the texture of the old fashion was and the flavors were perfect without being too sweet! I also loved the surprise chocolate chips within the dough.

Next, we tried the 'Cookies and Cream' donut and this moist delicious donut just melts in your mouth! This was my mom's (Guest Donut Taster) favorite flavor of the ones we tried.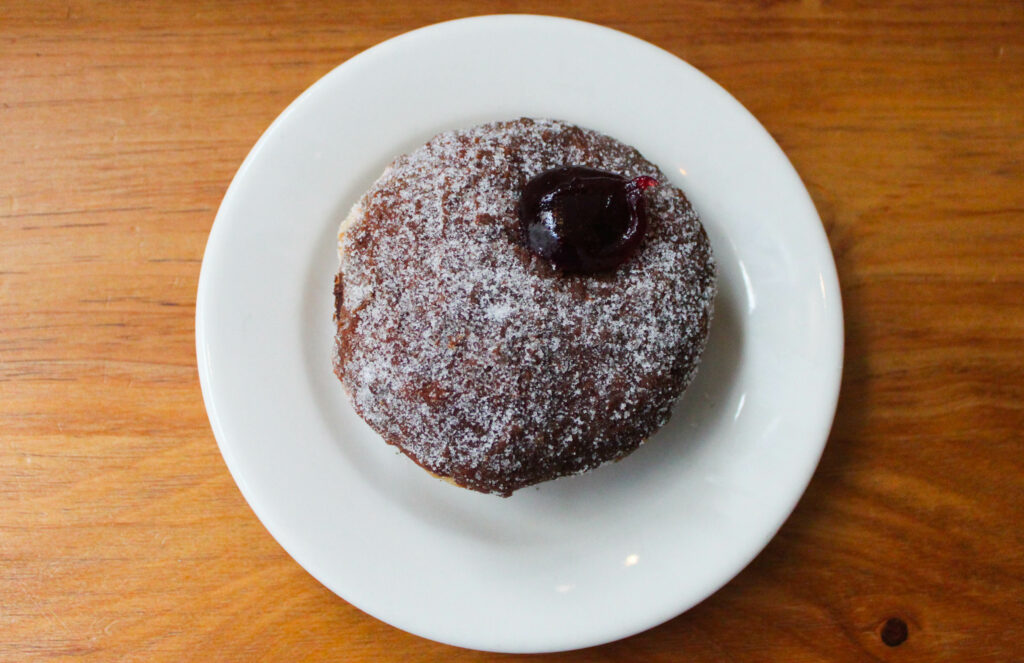 We finished the trip by tasting the 'Strawberry Glazed' donut and the 'Jelly' donut. These delectable pastries were refreshing flavors for the taste buds. Within the first bite, you could taste the fresh ingredients and fruit!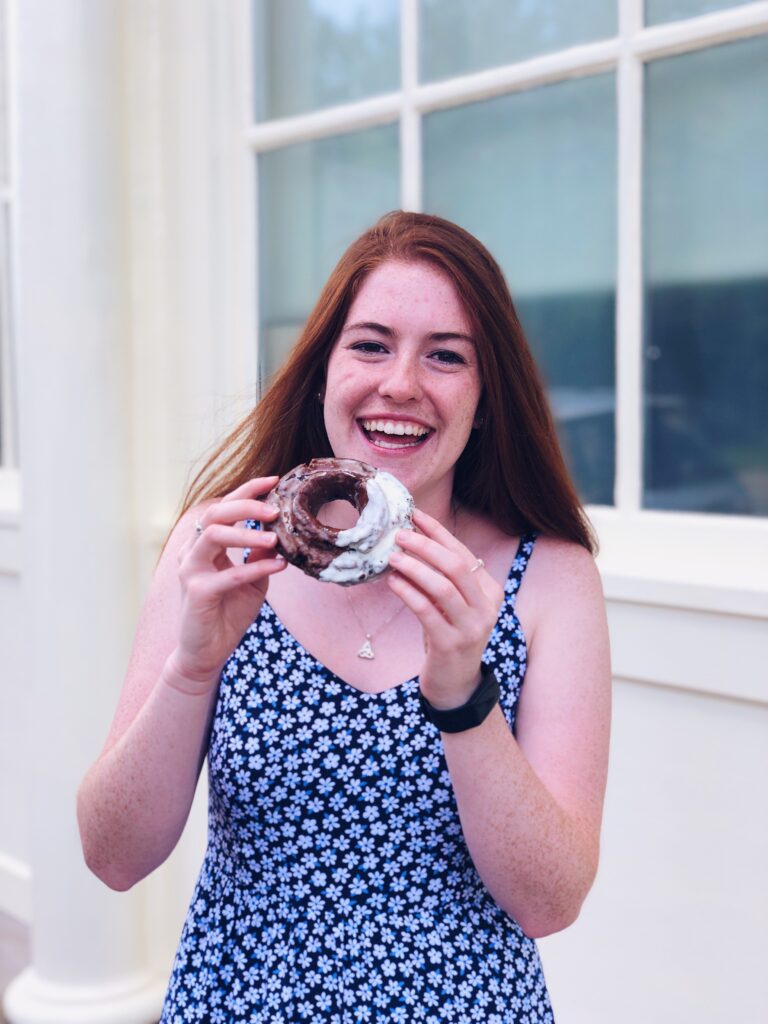 Knead Doughnuts takes the traditional donuts and adds a gourmet spin, while keeping the perfect level of sweetness. With now three locations in Providence, this shop is sharing its love for doughy goodness with all.
'Donut' forget to check out their Fresh Donut Friday Nights from 6:00 pm – 9:00 pm. The shop opens their window for you to get fresh hot donuts!

Thank you to Brit and the lovely team at Knead Doughnuts for a wonderful trip!

Learn more about Knead Doughnuts here!

Want your own Traveling For Donuts sticker? Click here to get yours today!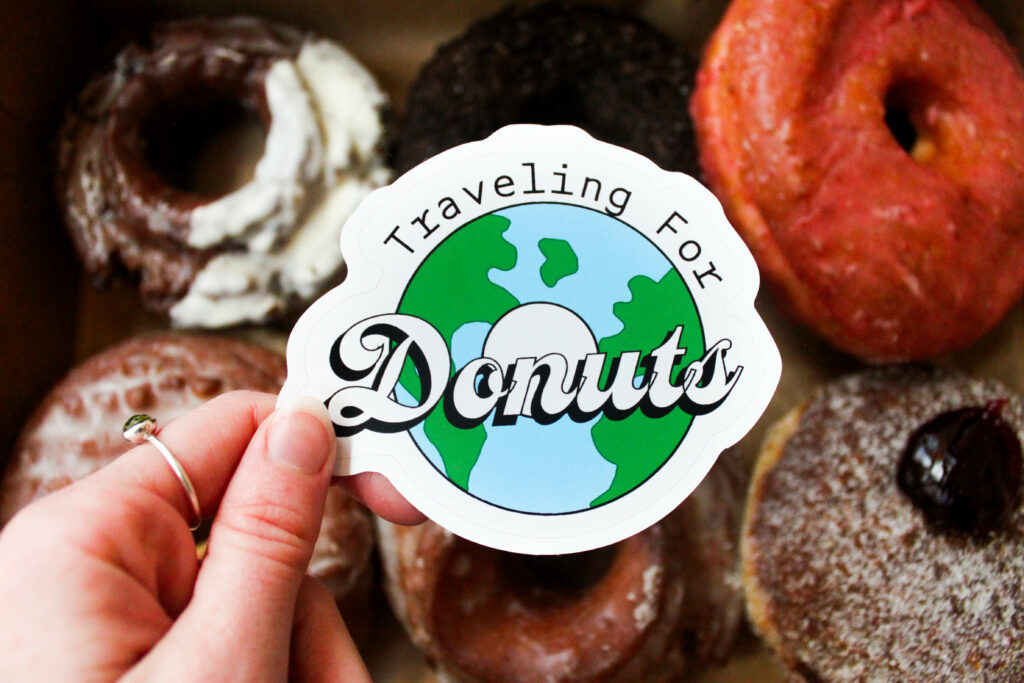 ---