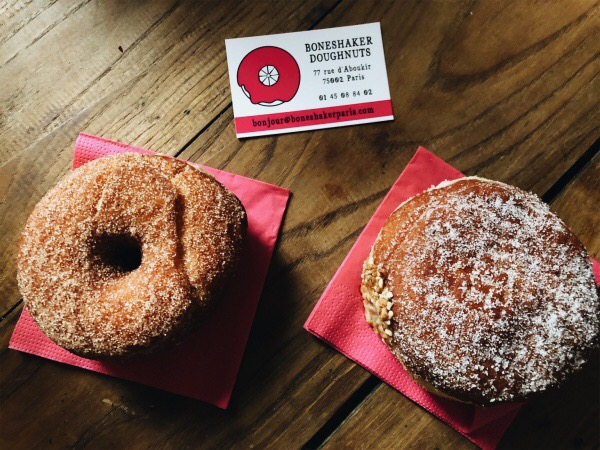 This donut was so good, it shook me to my core.

Paris may be known for its croissants and elegant pastries, but it is also home to a small gem of a donut shop.
With just enough space for a small showcase and a table top with two stools, this small shop housed on of the best donuts I have ever tasted.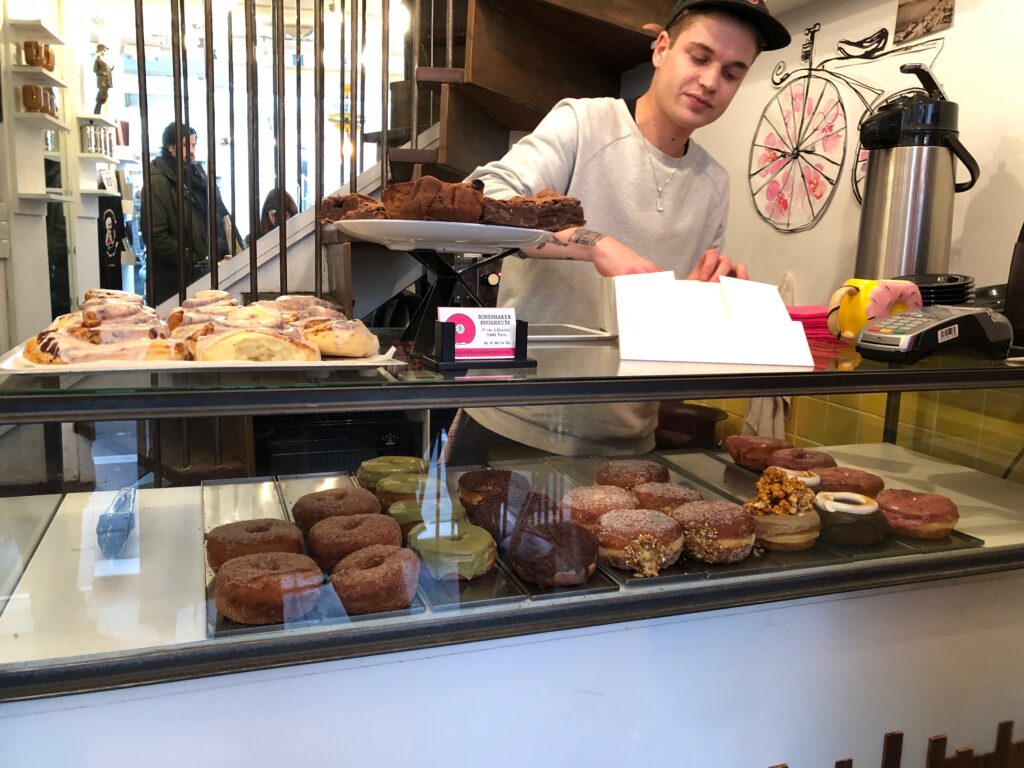 When I arrived in the neighborhood, it took me a moment to locate the shop because it is tucked away to the side of an open street.
When I walked up to the counter, kind employee helped explain the variety of flavors that ranged from a from matcha to and eye catching stout flavor. 
Although it was a difficult choice (as always), I decided on the Toffee Popcorn and the Beach Haven, a traditional cinnamon sugar donut.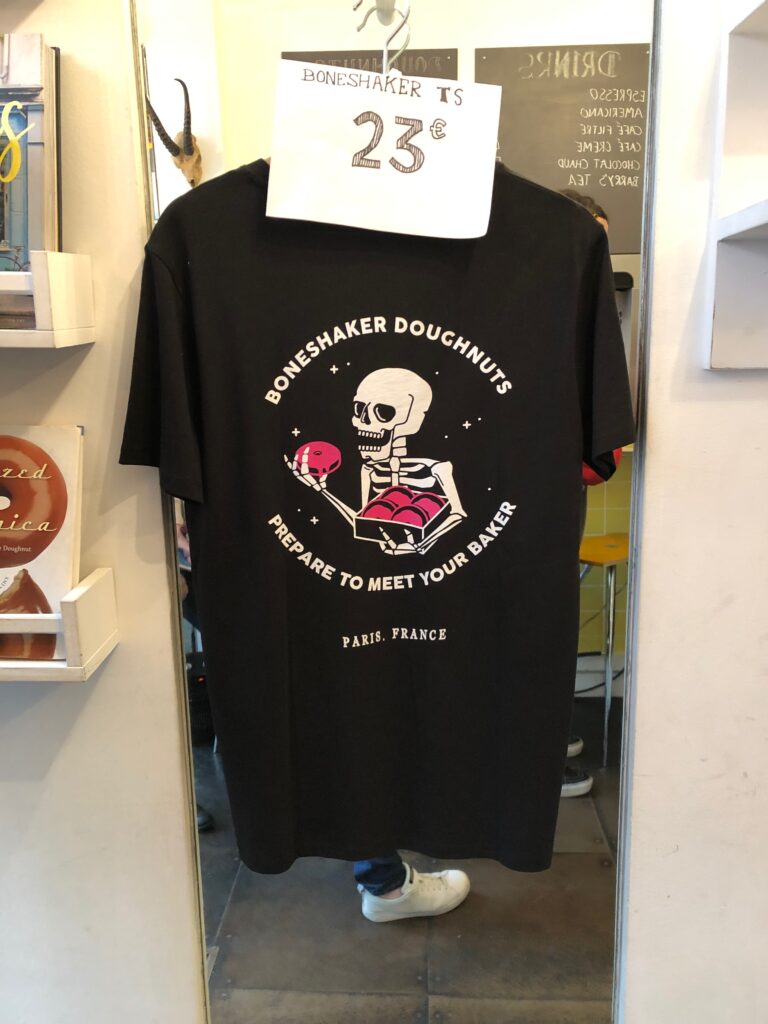 WOW!!! The filling of the Toffee Popcorn was amazing and subtly sweet, but the dough is what stood out. It was out of this world! The fluffy yeast-style donut was so good that when I tried these treats at the apartment, I almost jumped on a train to buy another.
Frosting on a donut is fun, but the true test of a donut is the base texture and flavor. This shop has one of the best doughs I've ever tried.  Boneshaker Doughnuts prides itself on its handcrafted dough process that takes 18 hours to create the treats you see in the showcase!
Started in 2013 at a beach, this donut shop has left a mark on the donut world. If you are ever in the 'City of Love', you will definitely fall head over heels for these treats!