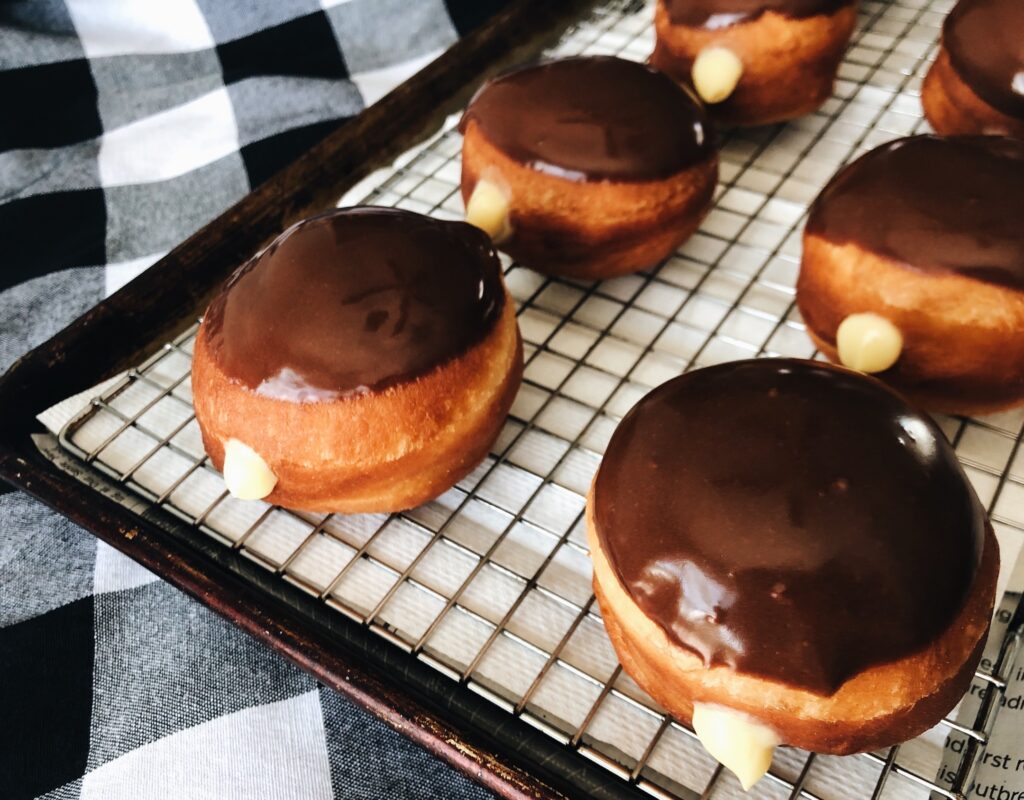 The only traveling I have done recently has been from the couch to my kitchen.
With the Stay at Home orders in effect, I have not been able to do my normal amount of traveling to find new donut shops. I was actually planning to have a donut tour of Rhode Island with my friend the weekend that the whole state and country shut down. Since I cannot travel for donuts right now, I decided to bring the donuts to me and experiment with a homemade donut recipe!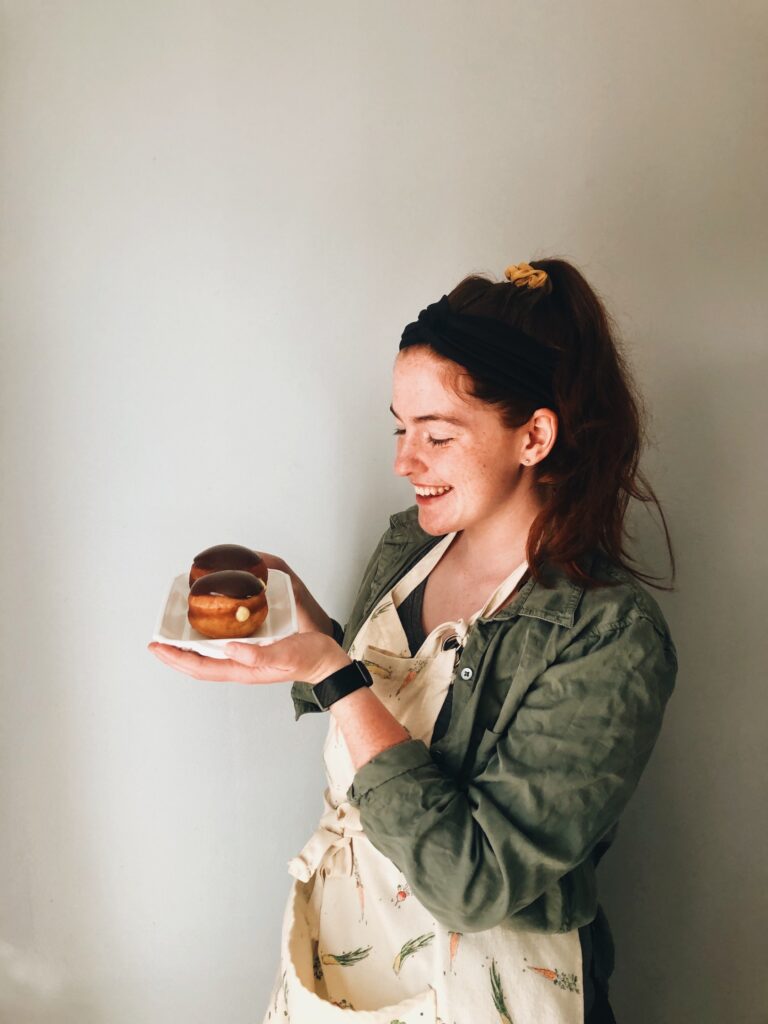 Now we have all started staying at home full-time, I have recently done a dangerous amount of baking. Over the last weekend, my quarantine baking project was homemade Boston Cream donuts (YUM!!).
As a little background, I have quite a few homemade donut recipes saved into my Pinterest board but never got around to trying any of them out. The other day I was asking my Mom her opinion on what I should do with some milk I had before it went bad and she recommended making pudding. Having donuts on the brain (of course), my brain went from making vanilla pudding to making Boston Cream donuts!
I used this recipe by A Farmgirl's Kitchen and would highly recommend it for anyone who is newer to the baking/bread world. I have become familiar with making homemade dough in the past few weeks, and this recipe is easy enough for any beginner!

Although the recipe took some time to prep the night before, I did not mind since I didn'y have anywhere to go! (#PandemicLife) It took about 3 hours on Friday to make and prep the dough before putting it in the fridge to chill overnight. The next day we heated up a skillet with oil and we were off frying brioche donuts!
I would recommend frying the donuts a little longer on each side since they are slightly larger, but the dough was beautiful and delicious!! While I waited for the oil to heat up, I whipped up a bowl of vanilla pudding (just using a packet) and prepped a piping bag full to fill the donuts post-frying.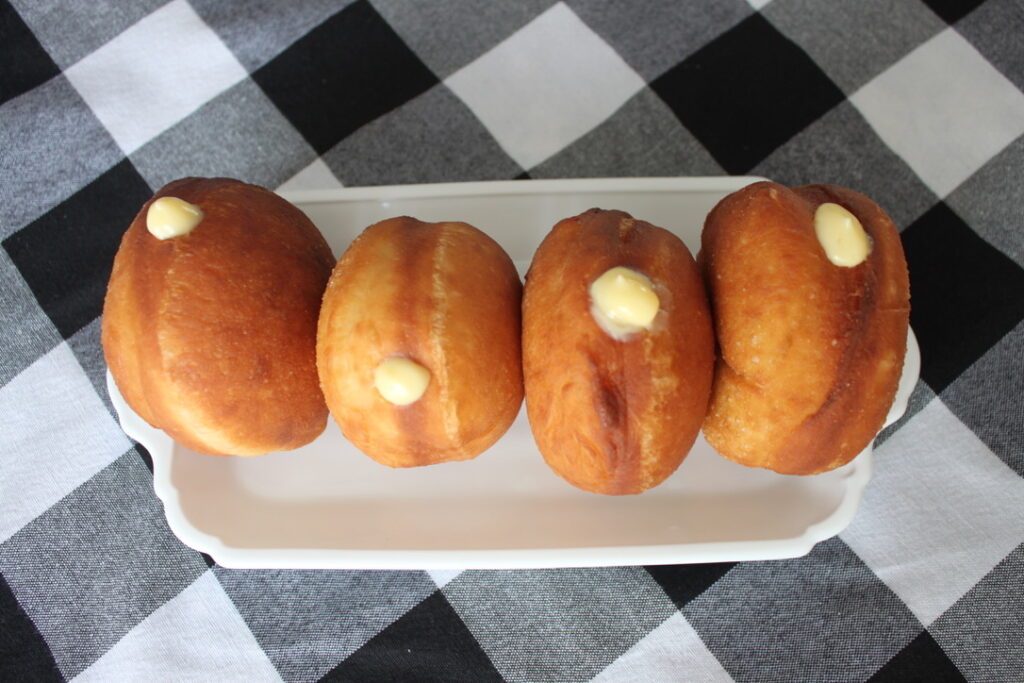 Once the donuts were fried and filled, I used the chocolate glaze from this NY Times Cooking recipe to create a beautiful chocolate topping! Using the "dip & twist" method, the donuts were frosted and a beautiful Boston Cream donut was formed.
For the first time making this style of donuts, I was extremely happy with the results and would highly recommend making donuts as your next quarantine activity
Check out the photos below to see the journey of creating these donuts!