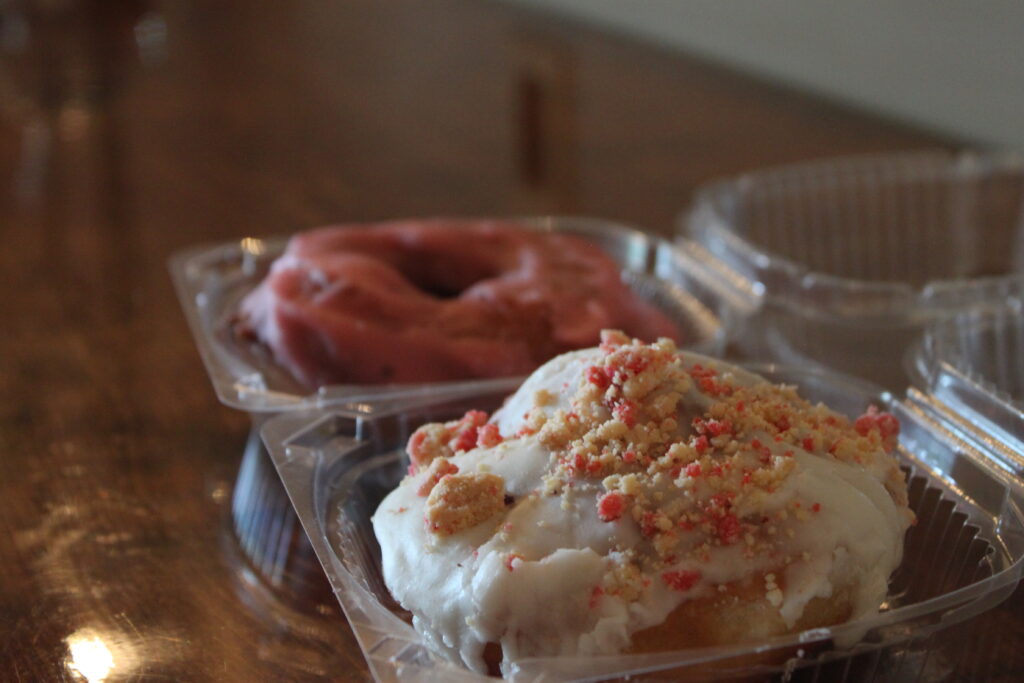 Weekends are made for discovering new donut places!
This weekend I had the incredible experience of visiting Platform Doughnut's first pop-up event!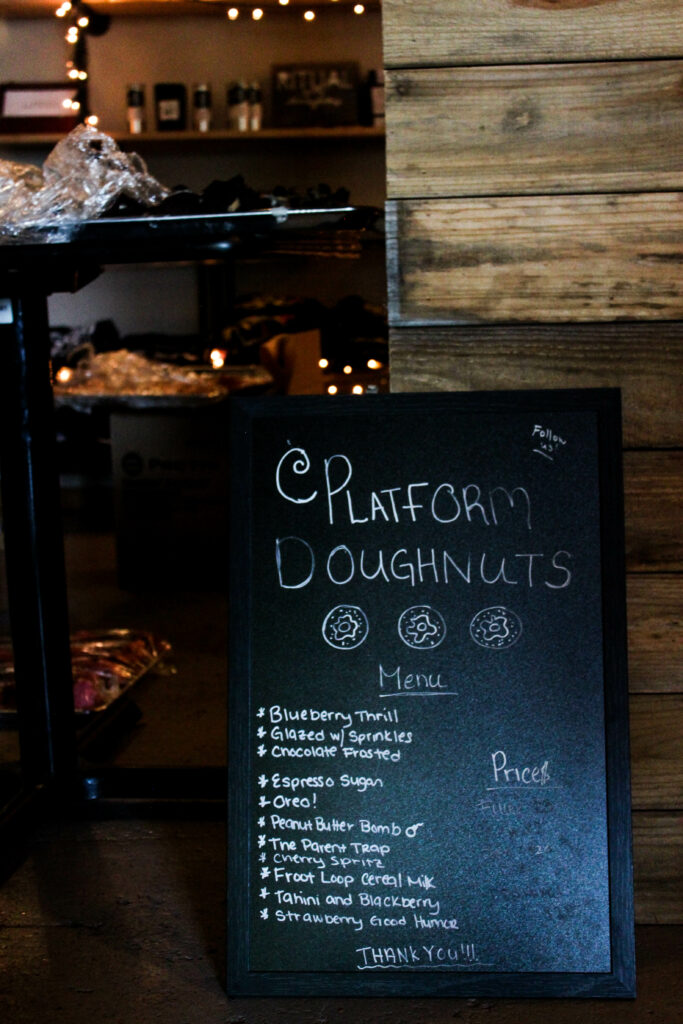 Based in CT, this baker has been experimenting with donuts and flavors for the past year. After her first doughnut class a year ago in NYC, she hit the kitchen and has not stopped making donuts since.
After many taste testers at home and the gym, Platform Doughnuts held its first event at Perkatory Roasters this past Saturday. 
I was ecstatic to try a donuts from a new local donut artist. Yes, ARTIST because this donut pop-up had variety of fun flavors. With a history of making Stranger Things themed flavors, I was eager to see what flavors would be available.
I showed up at 10 a.m. and a majority of the donuts had sold within the hour! I decided to try the Cherry Almond Spritz cake donut and the Strawberry Good Humor donut.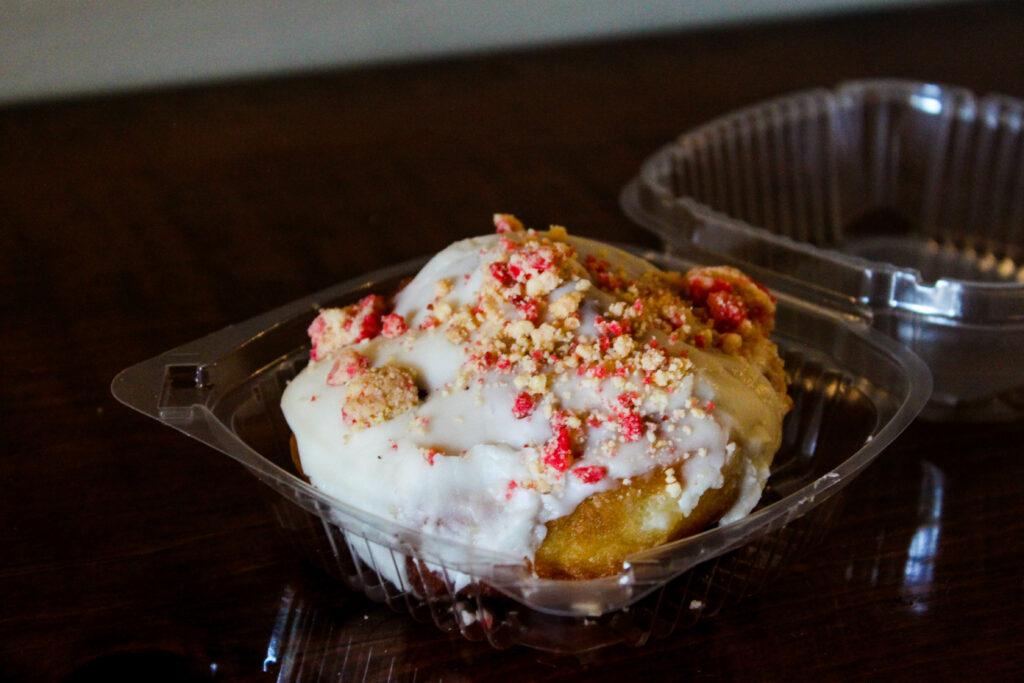 These flavors were fun and fresh for summer. The Strawberry Good Humor tasted JUST like the ice cream you get from the ice cream truck on a hot sunny day. I would highly recommend this flavor for anyone looking for a sweet and unique fun flavor!
Although this was the first pop-up for Platform Doughnuts, keep your eyes out for any future events!
Learn more about Platform Doughnuts here!
Want your own Traveling For Donuts sticker? Click here to get yours today!