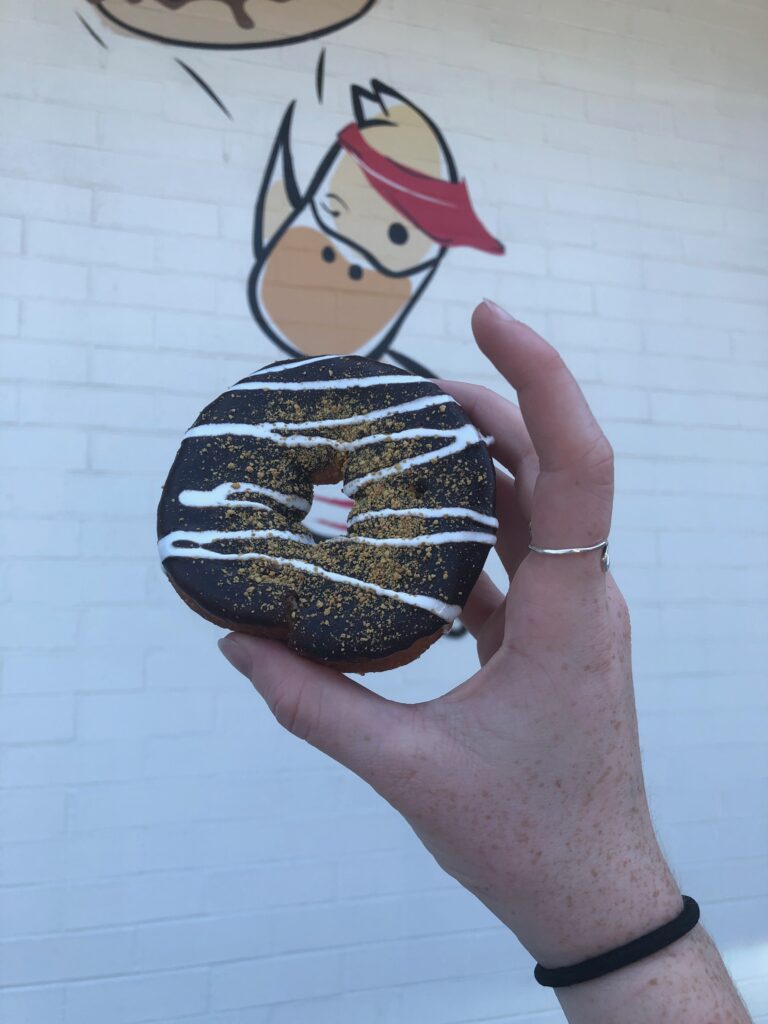 When people learn I am a donut blogger, the next words out of their mouth are typically, "Have you ever tried ____ ??"
This is my favorite question because it helps me learn of new shops to add to the growing list of places I must visit.
One specific donut shop's name has consistently filled that blank and has been one of the most asked about places.. Duck Donuts.
This small franchise of donut shops was founded in 2007 in Duck, North Carolina. This family founded business prides itself on creating a fun and welcoming donut experience for everyone. Duck Donuts creates warm and fresh donuts to order with an assortment of personalized toppings. It allows you to customize your own donut experience!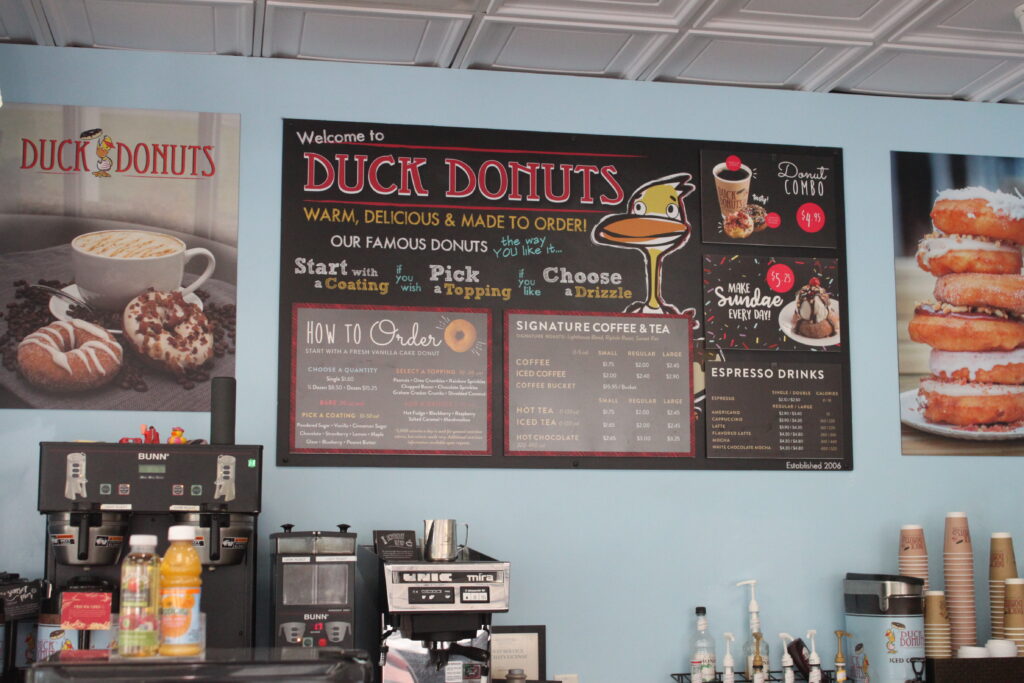 After hearing about these iconic and fresh to order donuts, I made it my mission to try Duck Donuts in my travels.
While visiting my sister in Maryland, we learned there was a location only 20 minutes away in Rockville…so of course we had to go!
The shop has a funky and retro feel and their logo is absolutely adorable!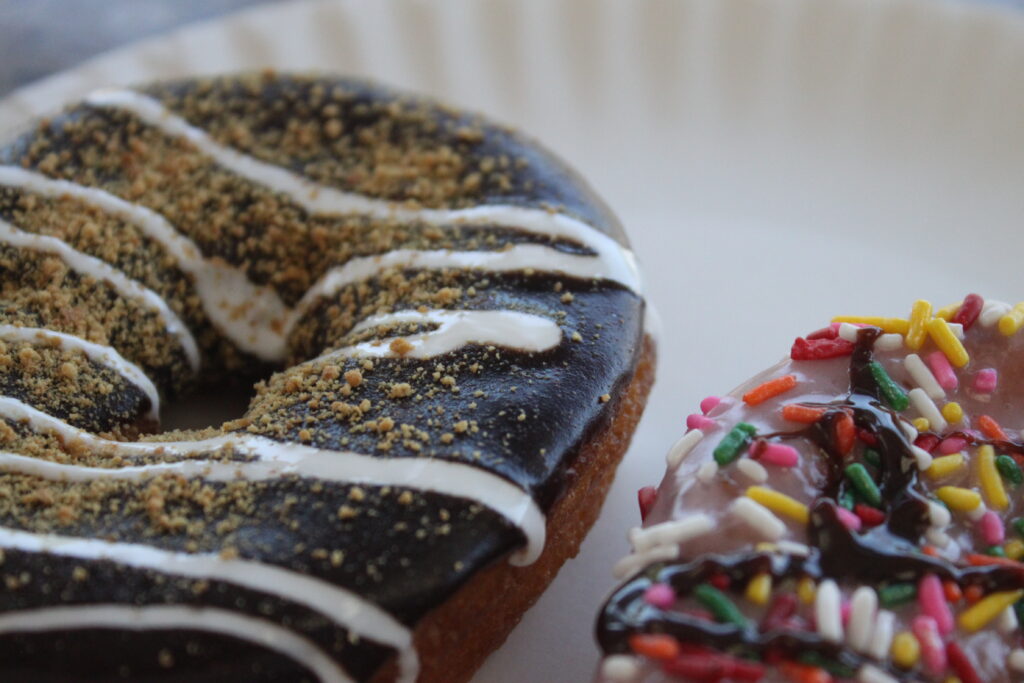 At the counter, I was faced with "duckzillion" number of flavor topping combinations. Eventually, I chose from the list of the traditional recommendations: a S'more donut and a Strawberry Chocolate donut.
WOW!! These donuts were perfect in size and fluffiness of dough. Each donut was beautifully decorated and looked identical to their picture on the menu!
Although I have been to a few "personalize fresh donut shops", I have made two realizations:
These places are very dangerous for someone who is indecisive about choosing donut flavors.( aka me)
Each place has its own unique dough that helps shape the experience. Whether it is the flavor or texture, each dough was different and delicious in its own way.
The dough at Duck Donuts was what stood out to me the most. The flavor and texture complimented each other perfectly. All the months of recommendations were definitely true!
Choosing your own toppings is always fun, but the dough at Duck Donuts blew me away!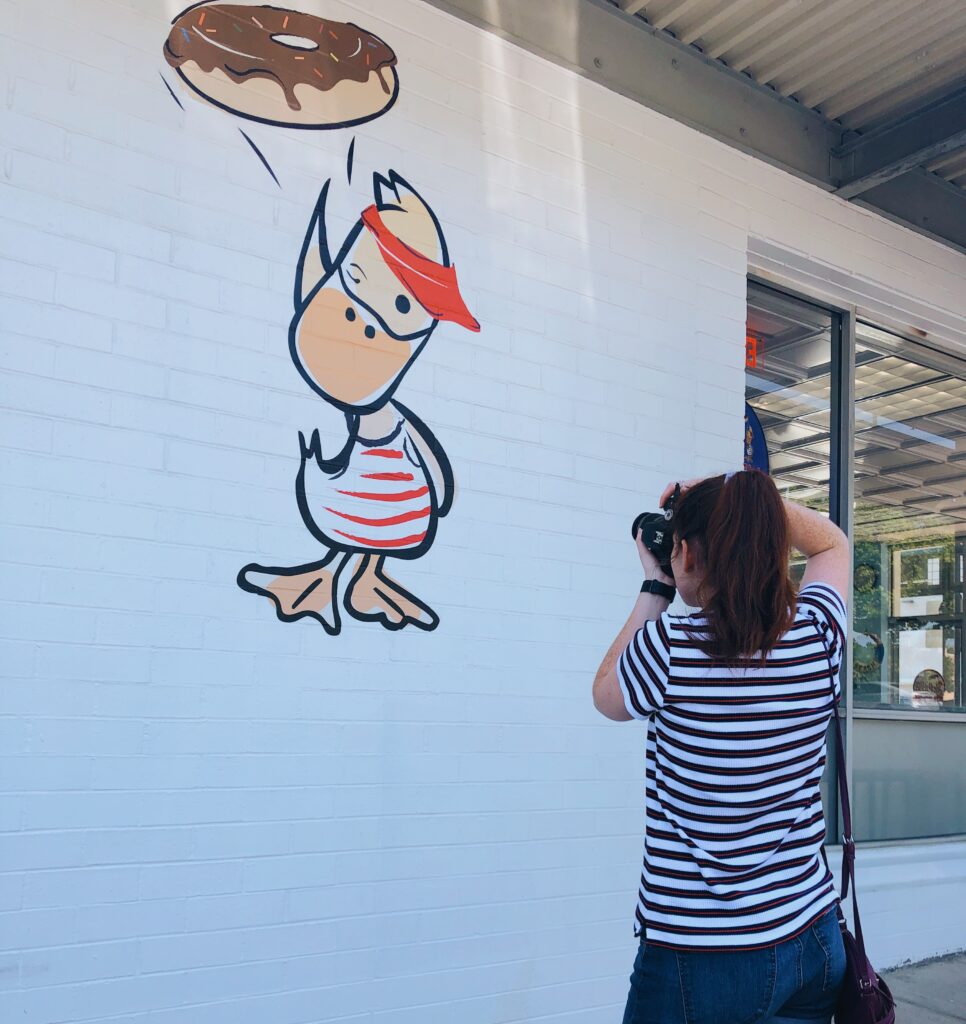 Click here to learn more about Duck Donuts!
Want your own Traveling For Donuts Sticker? Click here!