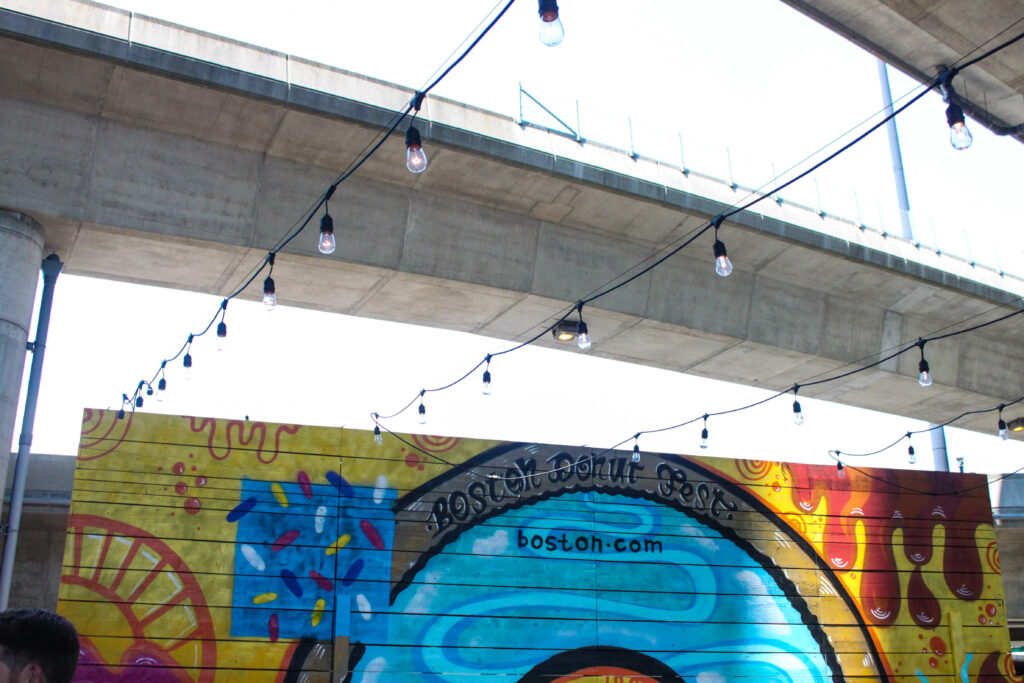 You DONUT want to miss this event!
If donuts are involved, there is a good chance I will find myself there. When I first heard of a donut festival in Boston, my heart jumped for joy. 
On July 28, 2019, the first ever Boston Donut Fest was held at the Underground Ink Block.
15 donut vendors showcased the best donuts for people to try. From Maine to Florida, this event showcased a wide variety of donuts and brought donut lovers together. 
When I arrived at the festival, I was overwhelmed by the number of vendors and their tables bursting with treats. It was difficult to decide where to begin! With my fellow donut taster, Janay, at my side, we took off into the festival to fill our bellies.
My friend's first stop was at the Knead Doughnuts stand to try a Strawberry Shortcake donut. She fell in love and the to-go bags were absolutely adorable!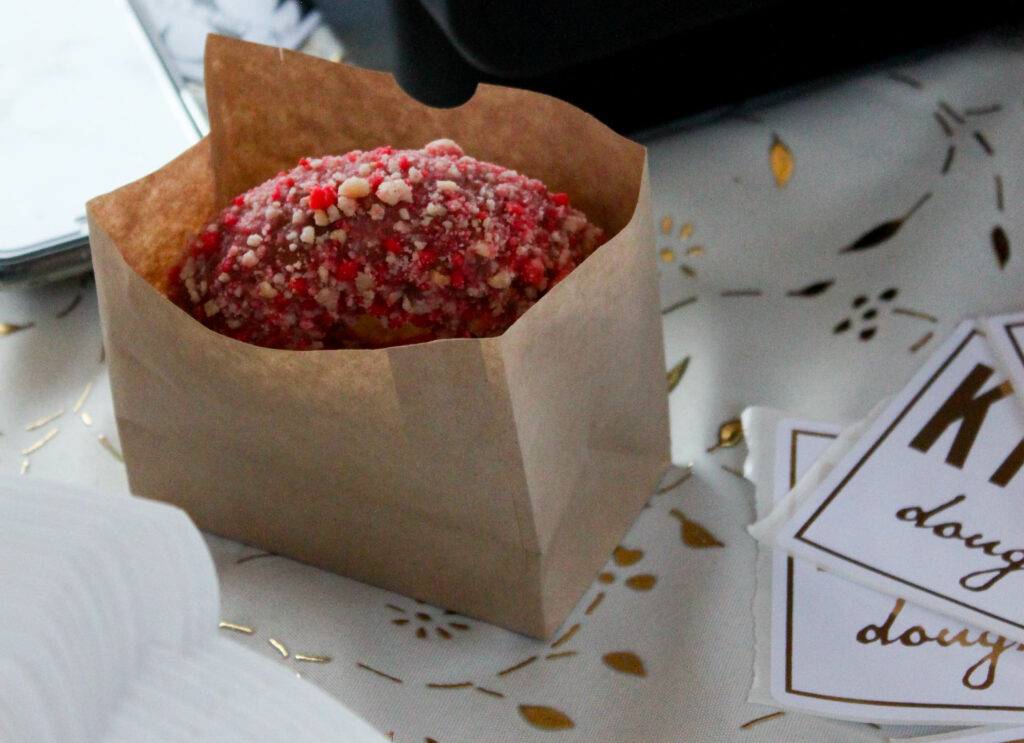 I then spotted the Union Square Donut tent. This bakery has a special place in my heart and was one of the first donut shops I tried in Boston. Their Maple Bacon donut is INCREDIBLE and some call it "life changing". You will have to try for yourself, but it is completely worth any travel. When I saw their tent, I knew it would be my next stop.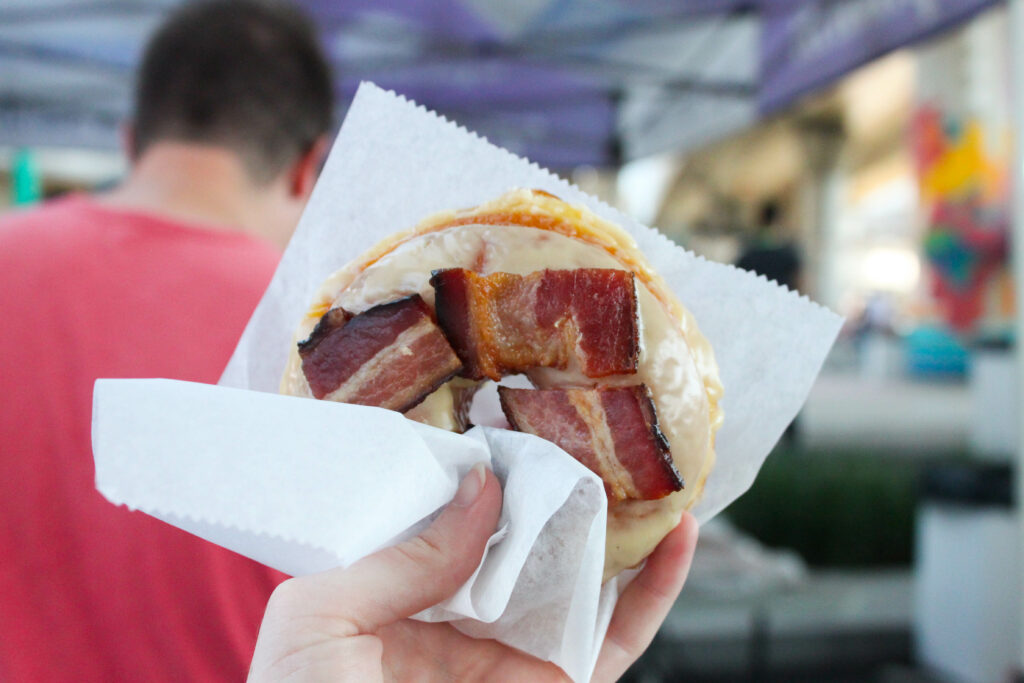 When we passed by the iconic Kanes Donuts the company's president, Paul Delios, was behind the table handing out free Honey Glaze donuts to everyone who passed their tent. They only asked for donations to Christopher Haven, an organization that offers housing to children with cancer during treatments.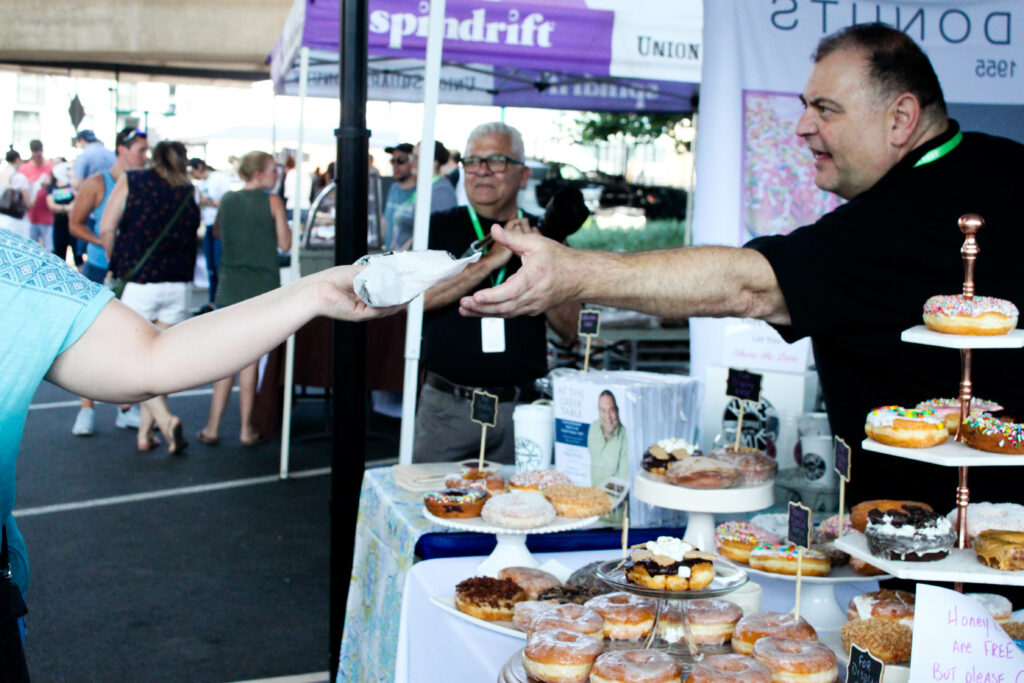 They wanted this opportunity to give back to a cause they believe in and provide a positive impact through donuts & donations. The donut was classic just like this historic shop!
Our next stop was at the Satellite Donut tent. Two words… MINI DONUTS. Based out Kennebunkport, Maine, this shop's donuts were out of the world!!! (Pun intended) These tiny treats were beautifully decorated and presented in a cute carton! The flavors ranged from funky Chocolate Potato Chip to a traditional Sprinkled donut, and they were delicious! Stay tuned for a future post about these adorable treats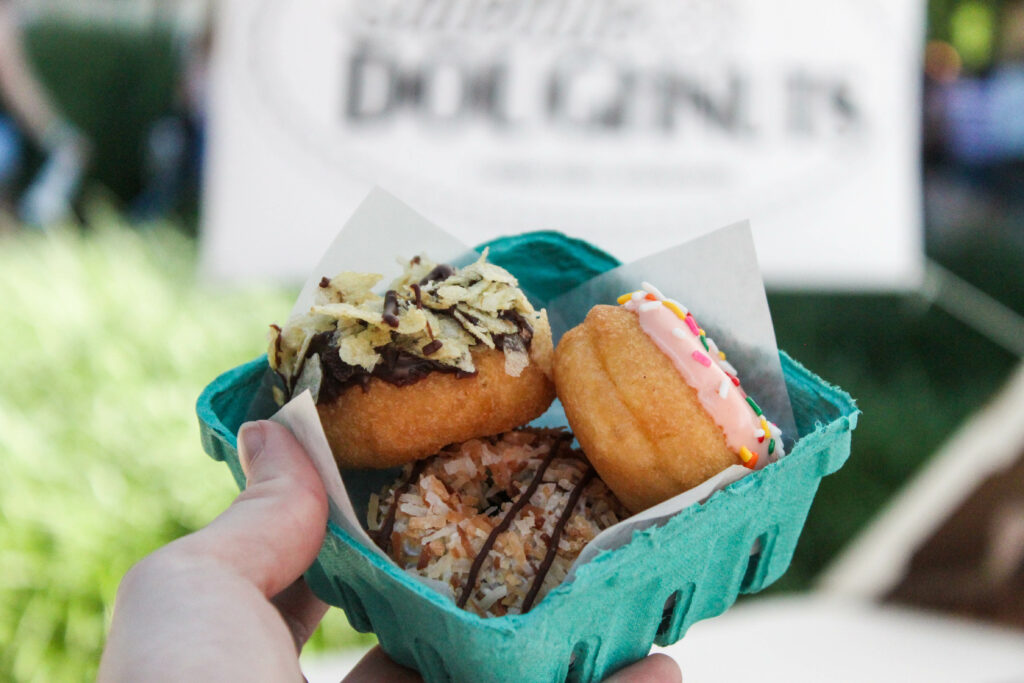 With gorgeous murals, coffee vendors, family games, an amazing DJ and live music, there was something for everyone at the Boston Donut Fest! The festival also hosted local artisans, such as Dimeback Denim, with donut and Boston themed items!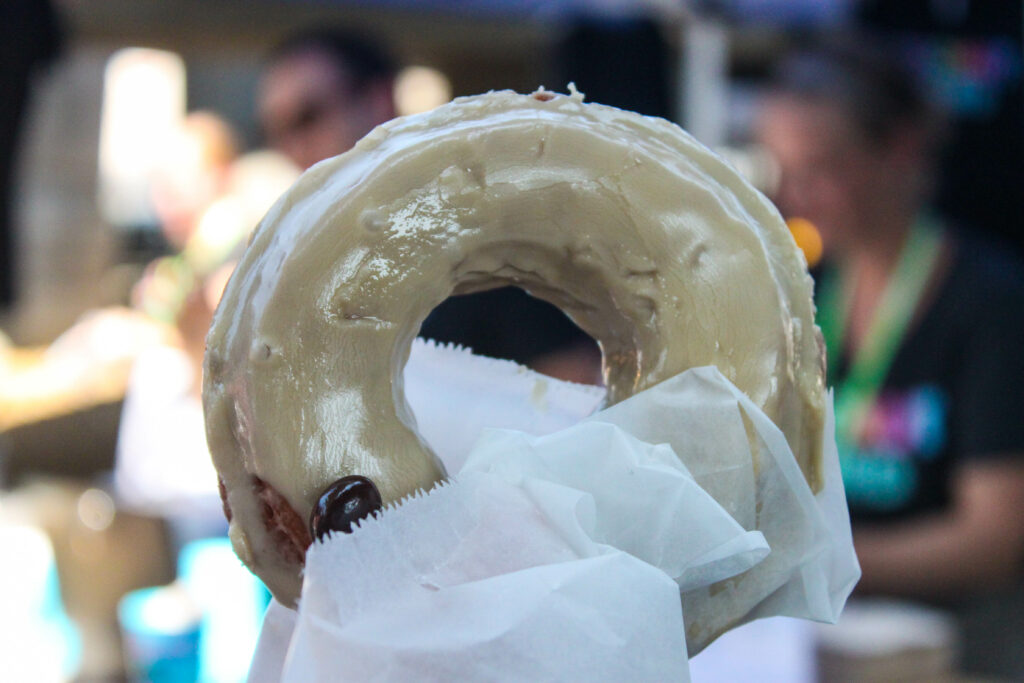 After more exploring, we stopped at The Donut Stand to try one of their Coffee Glazed donuts. I have been following this shop and donuts for a while, so I was thrilled to finally be able to try their treats! The glaze was great and a perfect consistency with just the right amount of coffee!
The final treat of the day was a Coconut Chocolate donut from the Donut Villa Diner. The line was long and they had sold out of many of their treats, but this donut was worth the wait! It was absolutely covered in coconut and was a fantastic treat to end a fantastic day.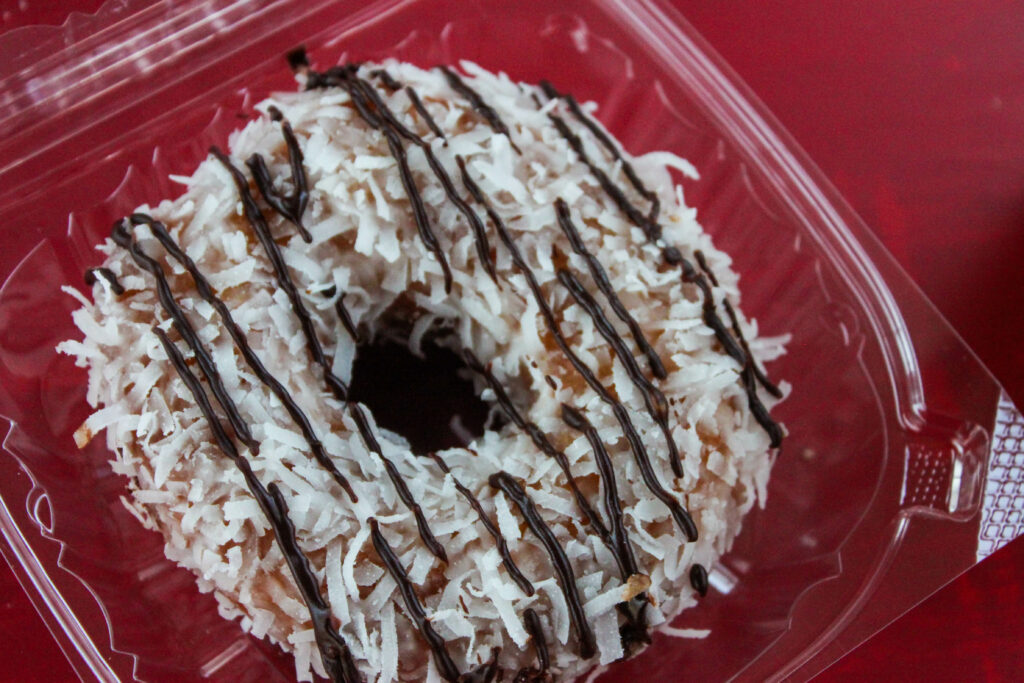 Although there were many tents to choose from, sadly my stomach could only take so many sweets. But I now have a list of the places that I will visit in the future! Thank you to Boston Donut Fest for an amazing event and I am already counting down the days until Boston Donut Fest 2020!
Want your own Traveling For Donuts sticker? Click here!
Click here to learn more about the Boston Donut Fest