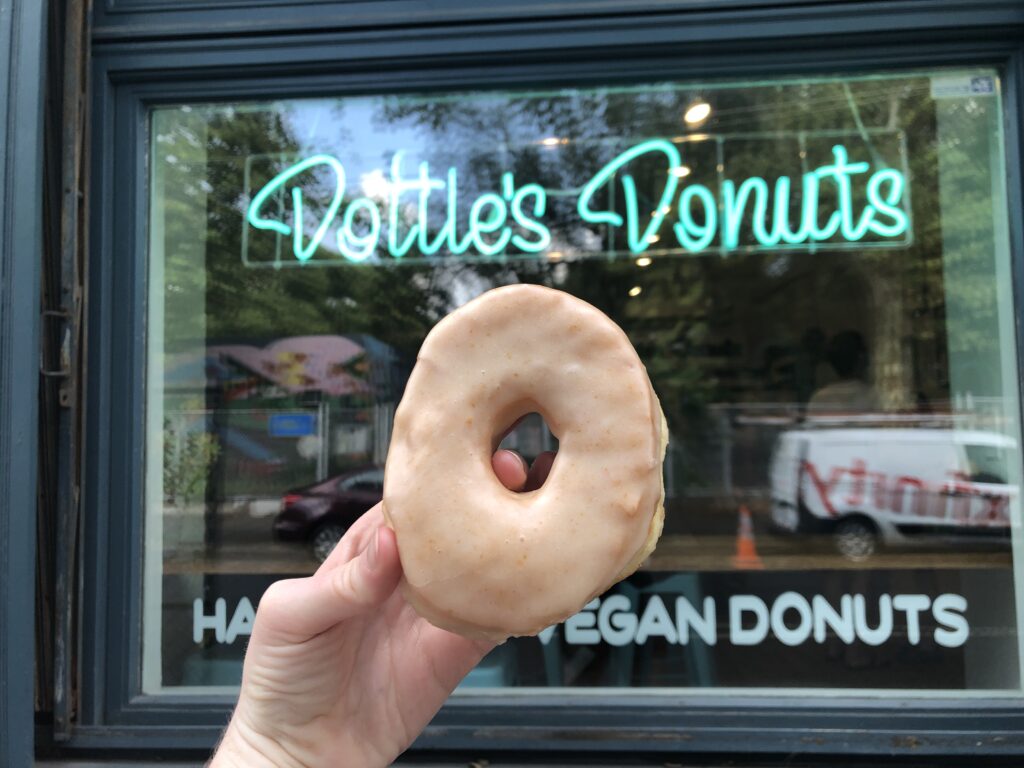 Life, liberty, and the pursuit of happiness… and finding donuts.
While visiting the historic city of Philadelphia, I had the opportunity to visit some of the nation's most iconic landmarks.
Walking around the city sightseeing at the Liberty Bell and Independence Hall can really make you work up an appetite.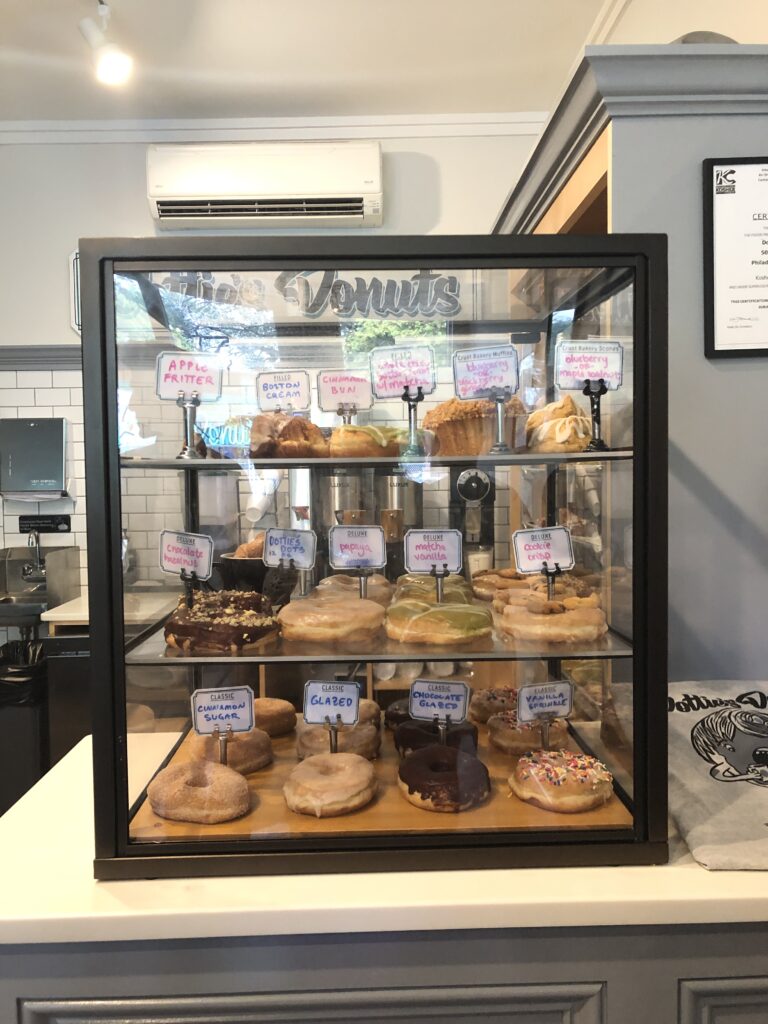 My friends were lovely and joined me in visiting another iconic location… a Philly donut shop to grab a midday snack. While in Old City we stopped by Dottie's Donuts! This aesthetically pleasing shop offers vegan donuts with a wonderful assortment of fun and classic flavors.
Dottie's Donuts has two locations in Philadelphia and opened its second location on 6th street in 2017. Starting as a wholesale business, the shop eventually evolved after donut fans from across the city started to flock for these gorgeous and delicious donuts!
Many of my friends were adventurous to try the Matcha flavored donuts; while the other favorite was the classic Cinnamon Sugar. Although the Matcha Donut with White Chocolate filling was tempting, I decided to choose more tropical option!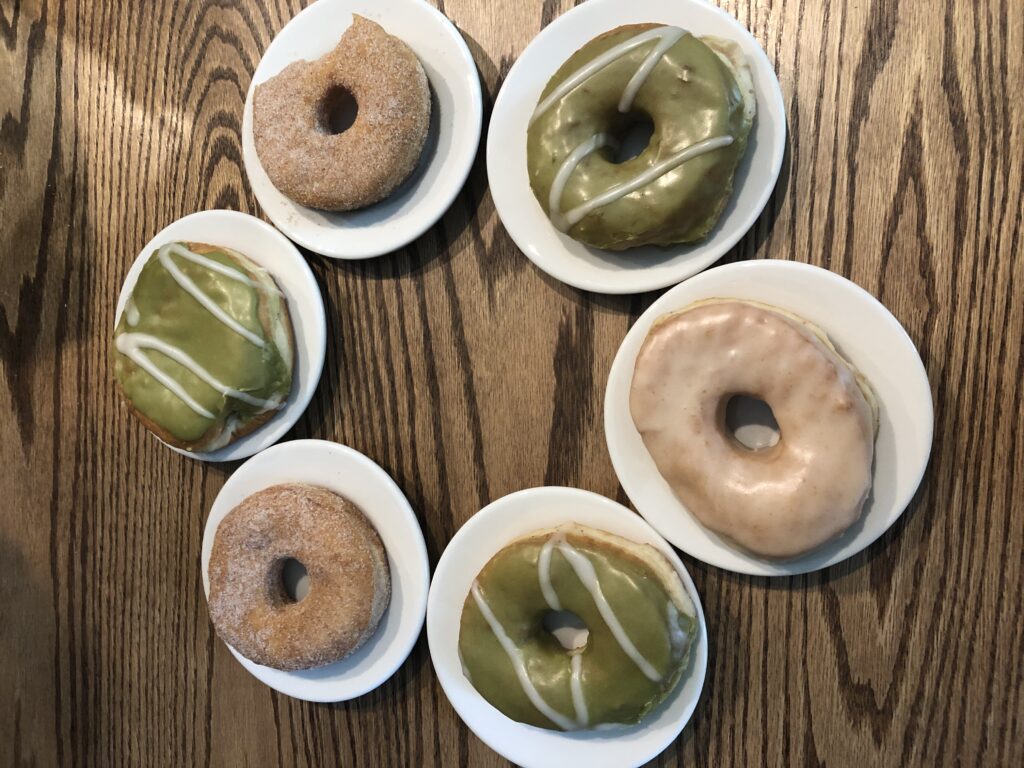 My flavor of choice was the Papaya glaze and it was amazing! The flavor had the perfect amount of papaya without being too sweet. The dough was wonderfully fluffy and not greasy, very important!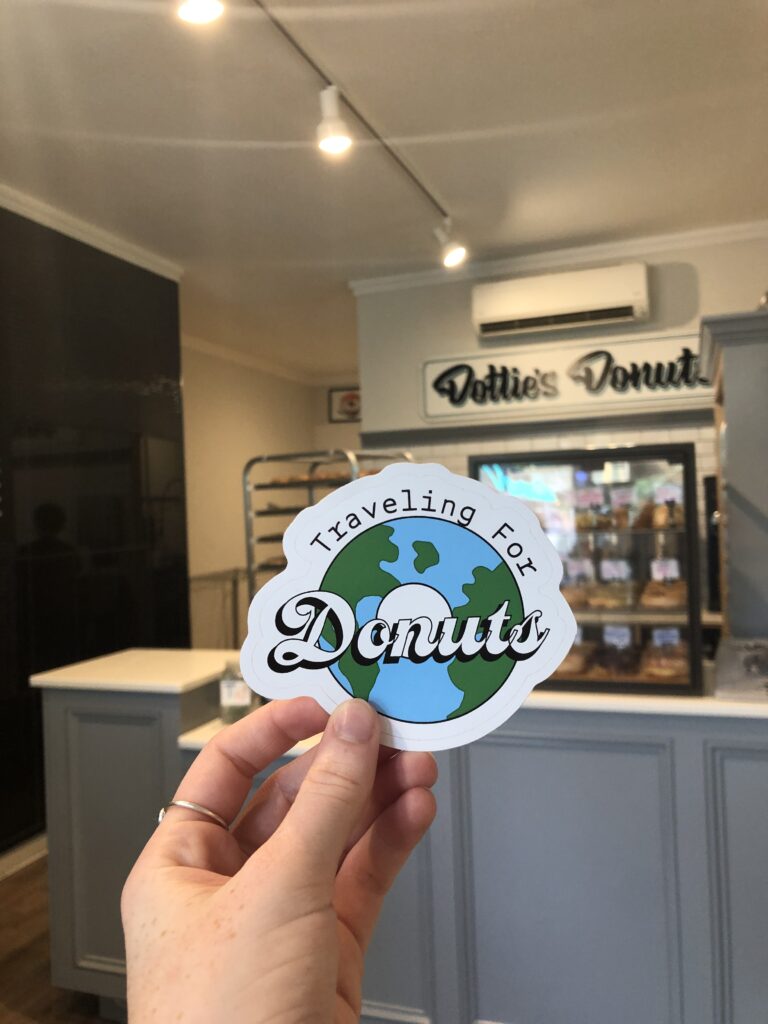 The entire time we were in the shop, people were constantly coming in and out of the story to get their daily dose of Dottie's!
With so many option, it was difficult to only try one flavor! If you end up stopping by Dottie's Donuts for a treat (or two), you can always head over to the 'Rocky step's for a post-donut workout… or sit and have a nice view.
---