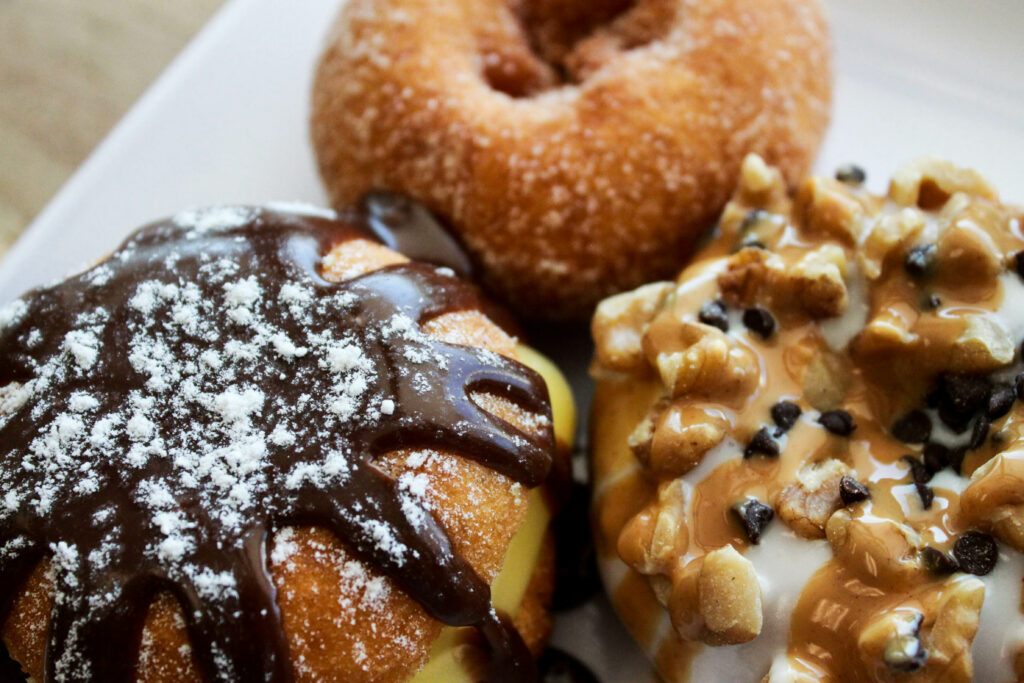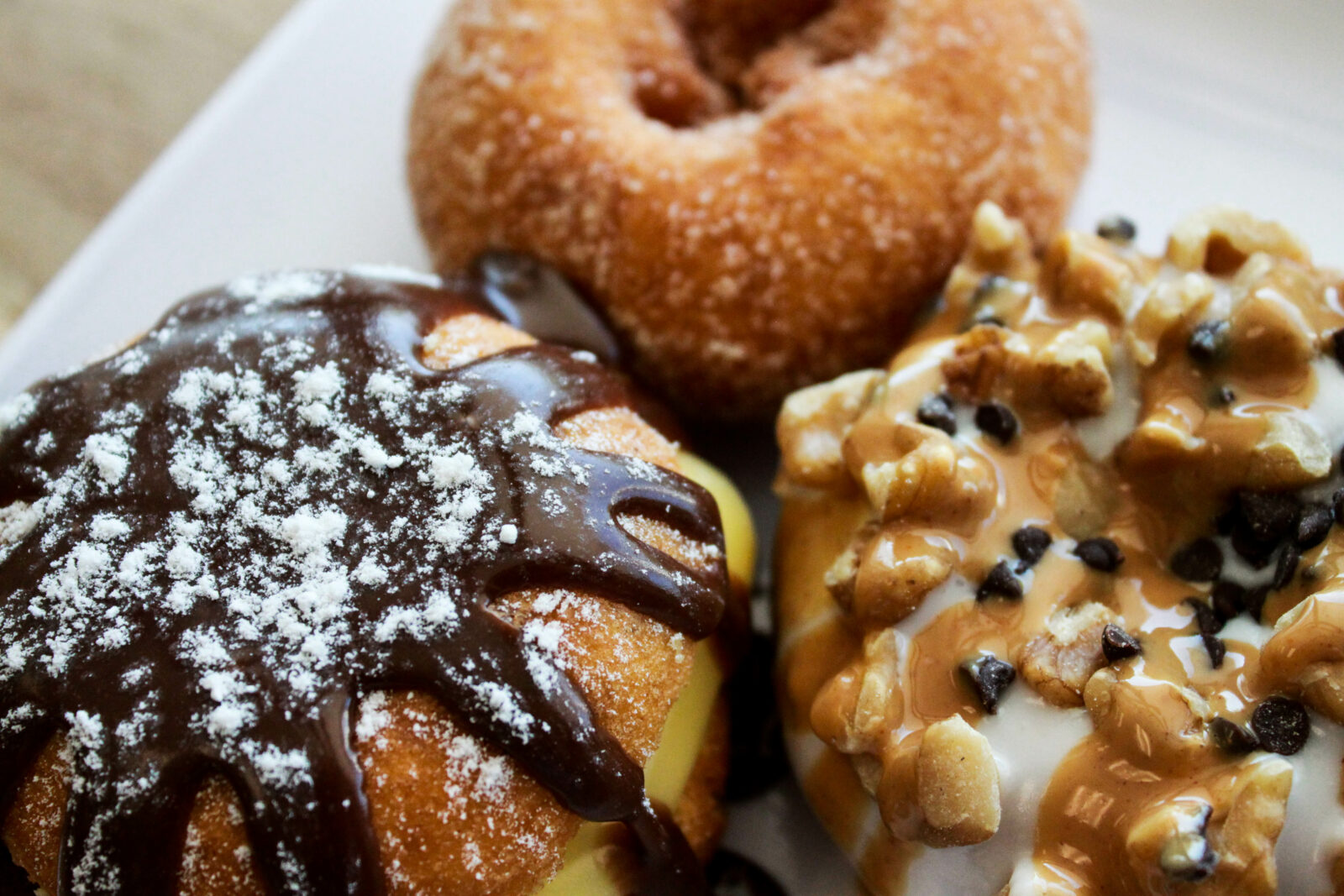 There is nothing says Summer standing on the beach and looking out over the ocean….while eating a donut.
Located in the center of Newport, RI is a donut shop, Liberty Donuts, and it the perfect place to start a day in Newport. This patriotic shop was the top of my list of places to visit this Memorial Day weekend.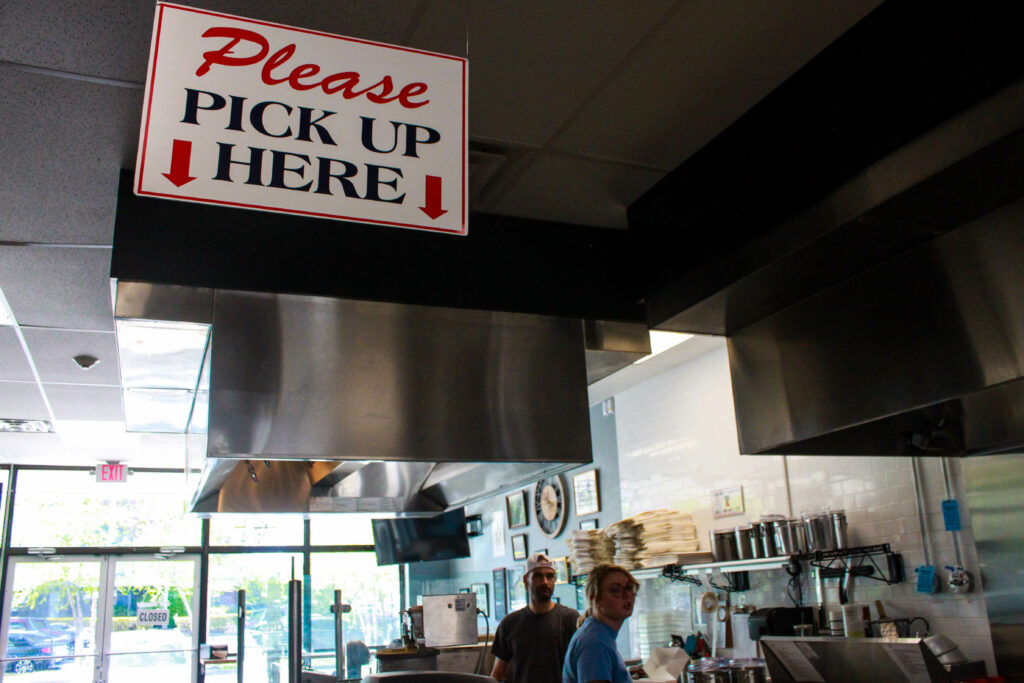 I arrived at 10 am, to the smell of fresh donuts in the fryer. At Liberty Donuts, you get fresh donuts and the minute you order, the dough is already being cooked. Known for their traditional cake donuts, you have the option of choosing a variety of toppings and flavors.

With over 14 flavor combinations and rotating specialty flavors, there is a combination of donuts for everyone! It was very difficult to choose, but with the help of my friends at Liberty Donuts I was able to decide on a Boston Creme donut, Chunky Monkey donut, and a classic Cinnamon Sugar donut.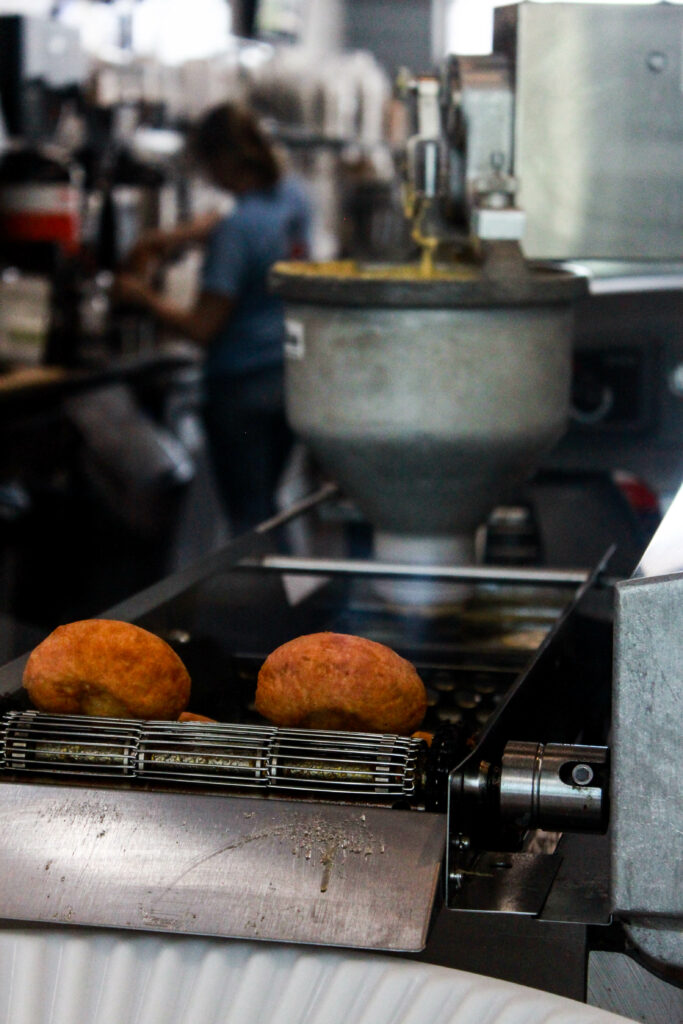 Wow, nothing beats a fresh donut to start your morning. Once you decide on your topping choice, you can watch the whole donut creation process right in front of your eyes. The donuts are made in an automatic fryer that starts its motor right as you order. From watching the golden donuts flip into the cooling area, to seeing them decorated with your choice of toppings, you get to witness the entire creation of these delicious treats.

The fan-favorite, Boston Cream, was a delightful messy treat! Next, the 'Chunky Monkey' was topped with frosting, peanut butter, chocolate chips, and walnuts! I don't think I had every had peanut butter drizzled on a donut before… but it was delicious! And finally, the Cinnamon Sugar was the perfect pairing for your morning cup of coffee.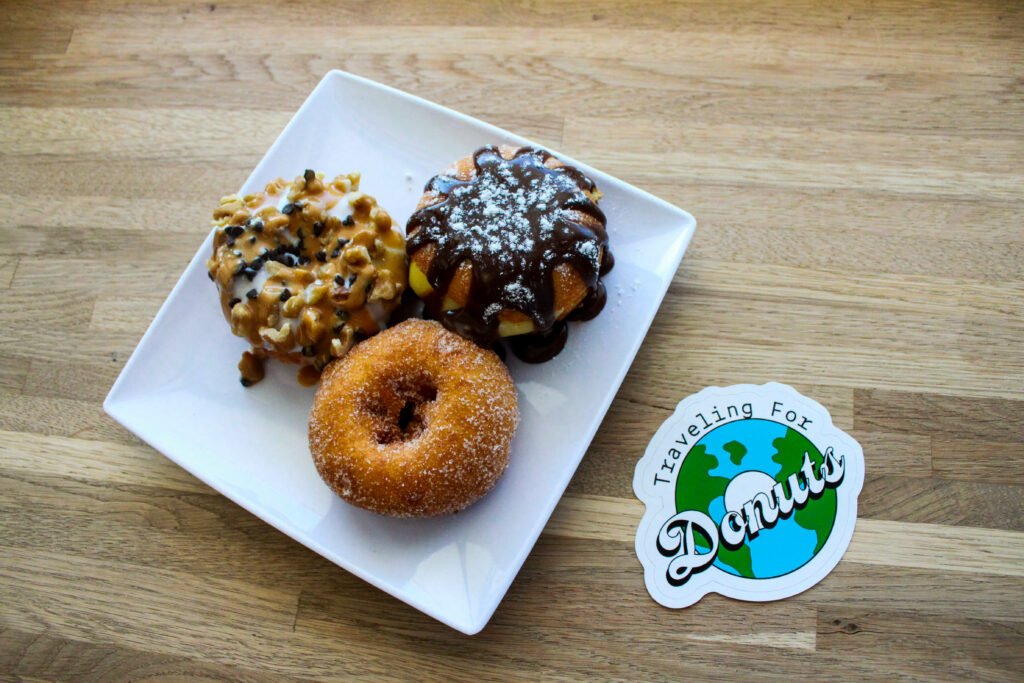 Liberty Donuts opened its doors in 2017 and people have been flocking to this Newport gem every since. Next time you're in Newport, don't forget to pick up a treat from Liberty Donuts before you head to the Cliff Walk or explore the mansions!
Learn more about Liberty Donuts, here!
Want your own Traveling For Donuts sticker? Click here to get yours today!
Check out the photos from Liberty Donuts below