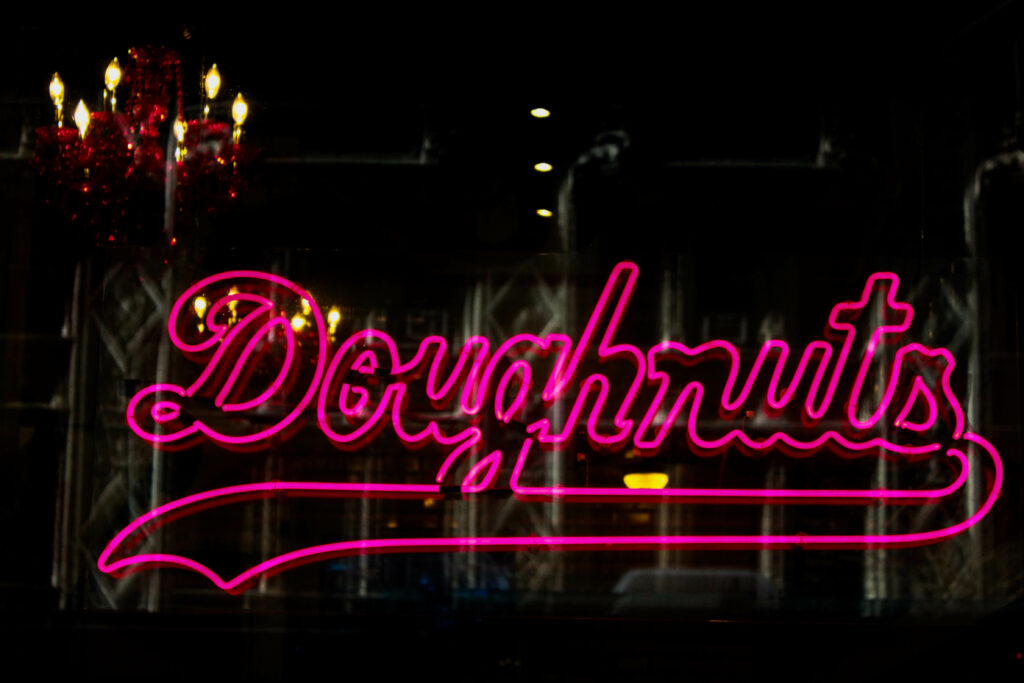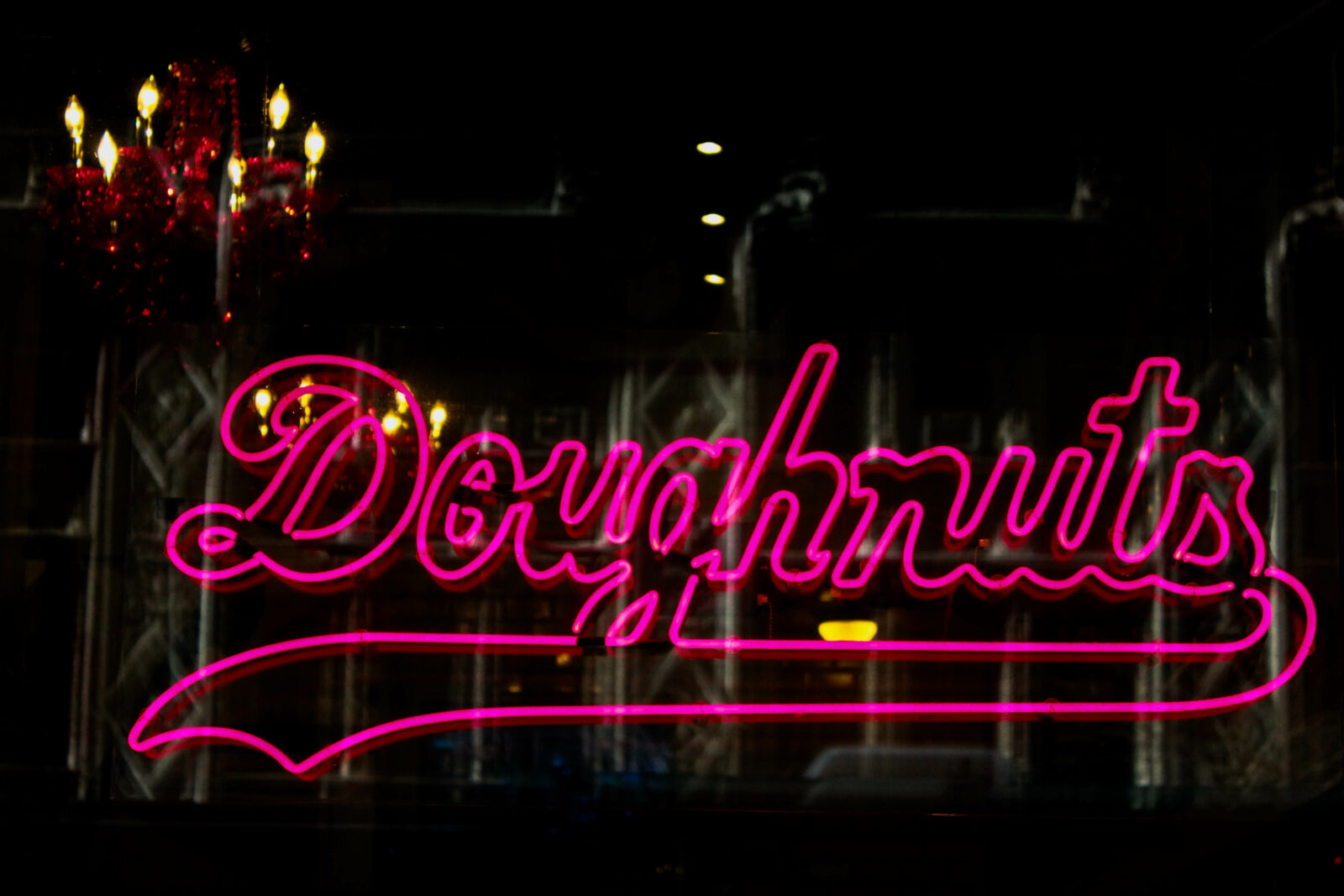 Finding donuts in a city can be like finding a sprinkle in a haystack… unless you know where to look.

In previous blogs, I mentioned that while in New York City I had the opportunity to visit a few donut shops with some trusted donut tasters. During this trip, we had the chance to stop at a funky shop named The Doughnut Project.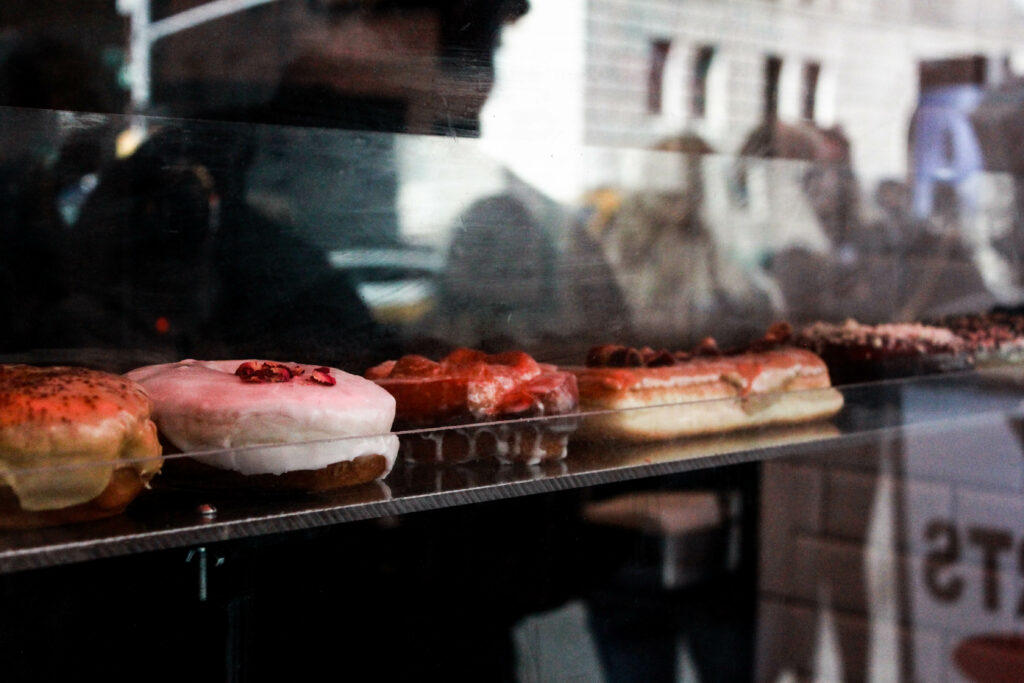 With a one location being a small shop near to Central Park, our trail of adventures led us to this edgy bakery. These donuts were fun and had some crazy experimental flavors. After seeing their decadent donuts on Instagram, my group of donut lovers and I tracked down this donut shops to experience it for ourselves.

We saw the neon sign announcing "doughnuts" in the window and knew we were in the right place. We stopped by later in the day, so the donut selection was limited but we were able to try two fantastic donuts!
The first donut was in honor of it being St. Patrick's Day weekend, the Tullamore Dewnut. This treat was a donut topped with Irish whiskey and espresso frosting with cocoa powder… WOW, this is the perfect flavor of some whiskey for the day of the Irish!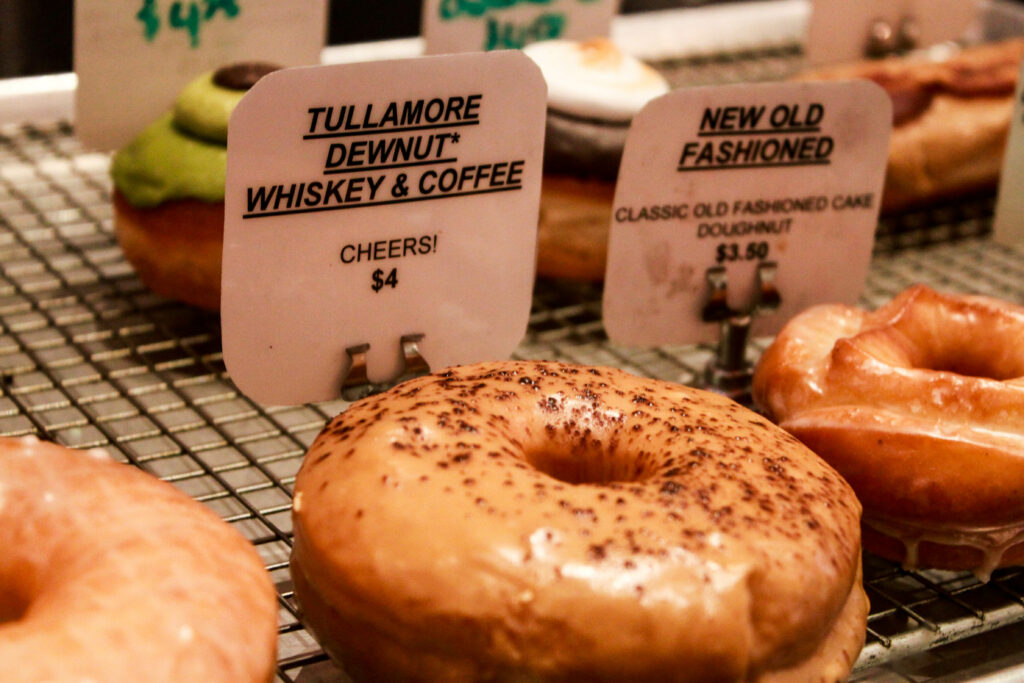 Two years ago, the co-founders Troy and Leslie set out to create a shop that combined their love for food and creating something unique. Throughout The Doughnut Project, the shop has partnered with a variety of food and beverage companies to create fantastic and original flavors!

While we were at The Doughnut Project, we also tried the "Those Beets Are Dope" donut. This treat had a beet glaze with a ricotta filling and was DELICIOUS! Definitely more of a savory donut, but the glaze added a touch of sweetness at the end.
These were just two of the over eight to ten flavors that The Doughnut Project rotates through. It is the place to go if you are looking for some funky and fun flavors that will look great on any Instagram feed.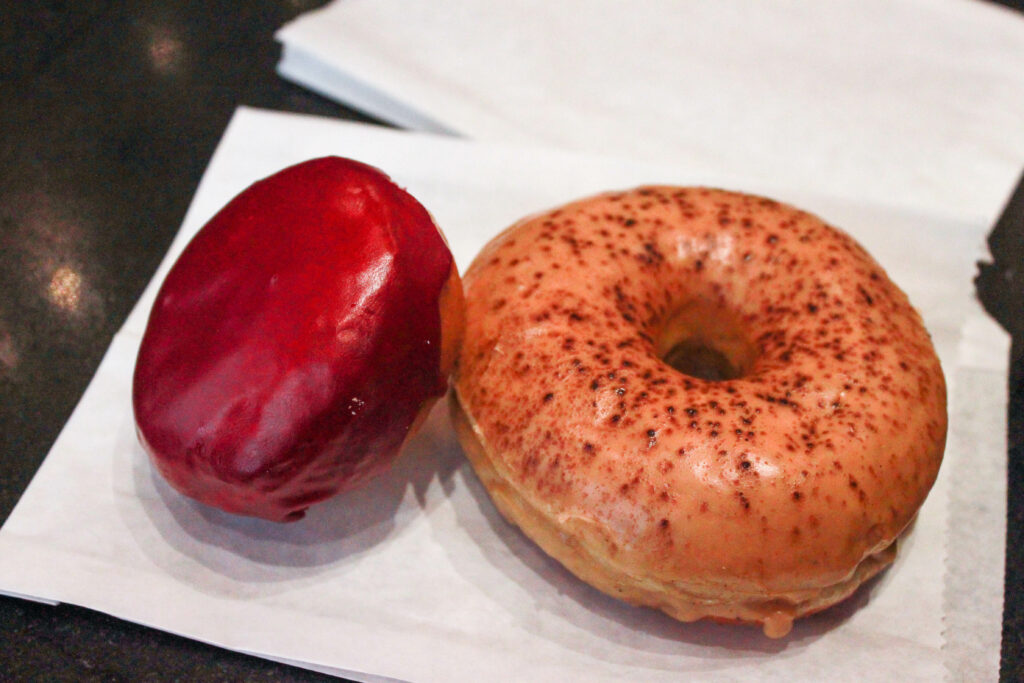 Next time you are in NYC, make sure to add The Doughnut Project to you "To Visit" list!

Learn more about The Doughnut Project here!
Want your own Traveling For Donuts sticker? Click here to get yours today!