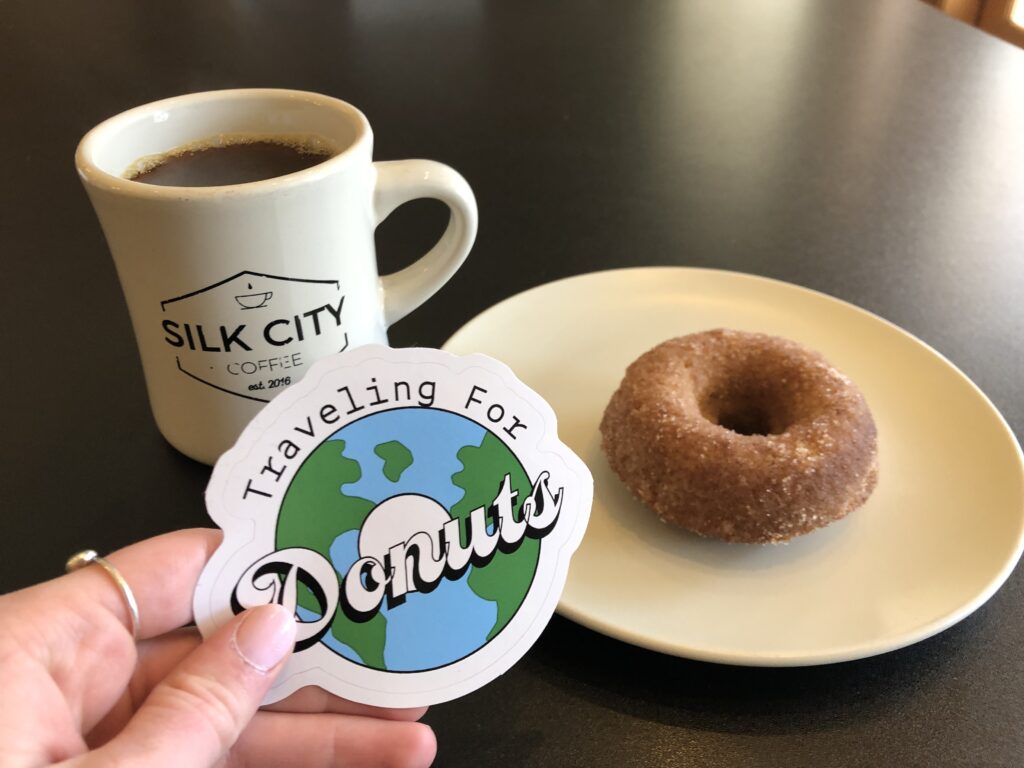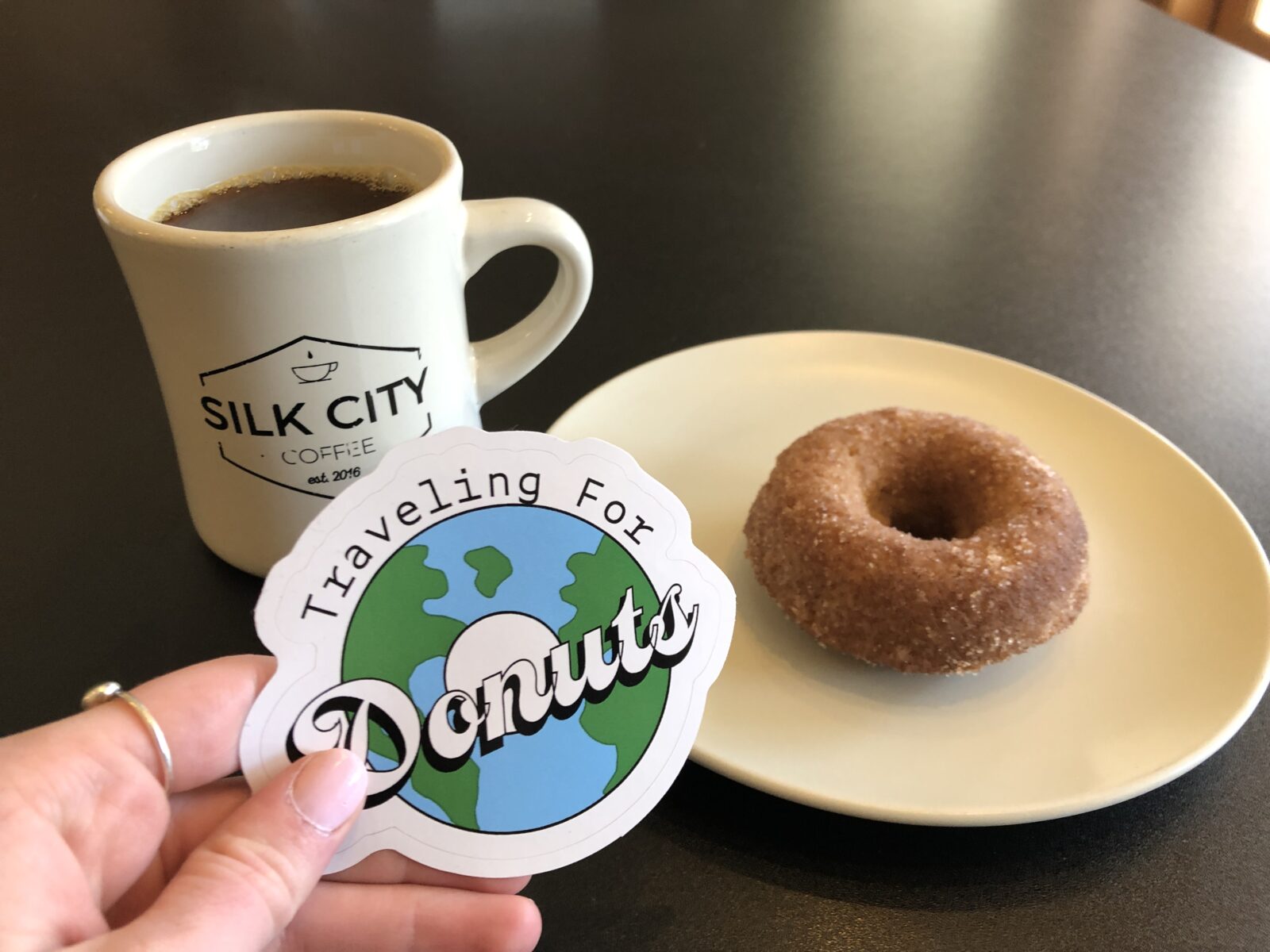 Some of the best donut discoveries happen when you find them unexpectedly.

One day while I was in the Manchester area of Connecticut, I decided to stop by Silk City Coffee for a cup of coffee and a nice place to read. When I was standing at the counter, I notice in their display of baked good there were donuts! What a surprise!

Not only was this donut fresh, it was full of spring flavors. This dense and delicious donut was the perfect treat to pair with my hot cup of coffee.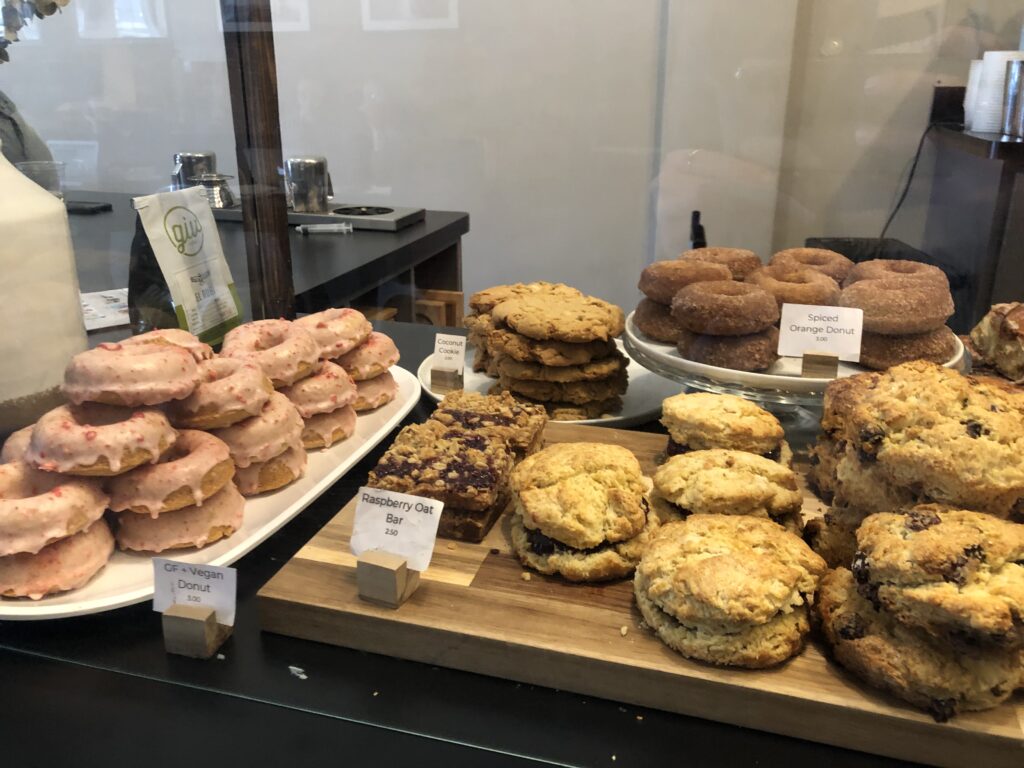 The atmosphere was perfect… People working on their laptops, friends chatting, and even a few people drawing and letting their creative juices flow. With the spacious set up and amazing coffee, now I understand how it can be hard to find a seat!

With fun monthly coffee special on such a the March seasonal drink, Espresso over elderflower tonic, there is always something new to try.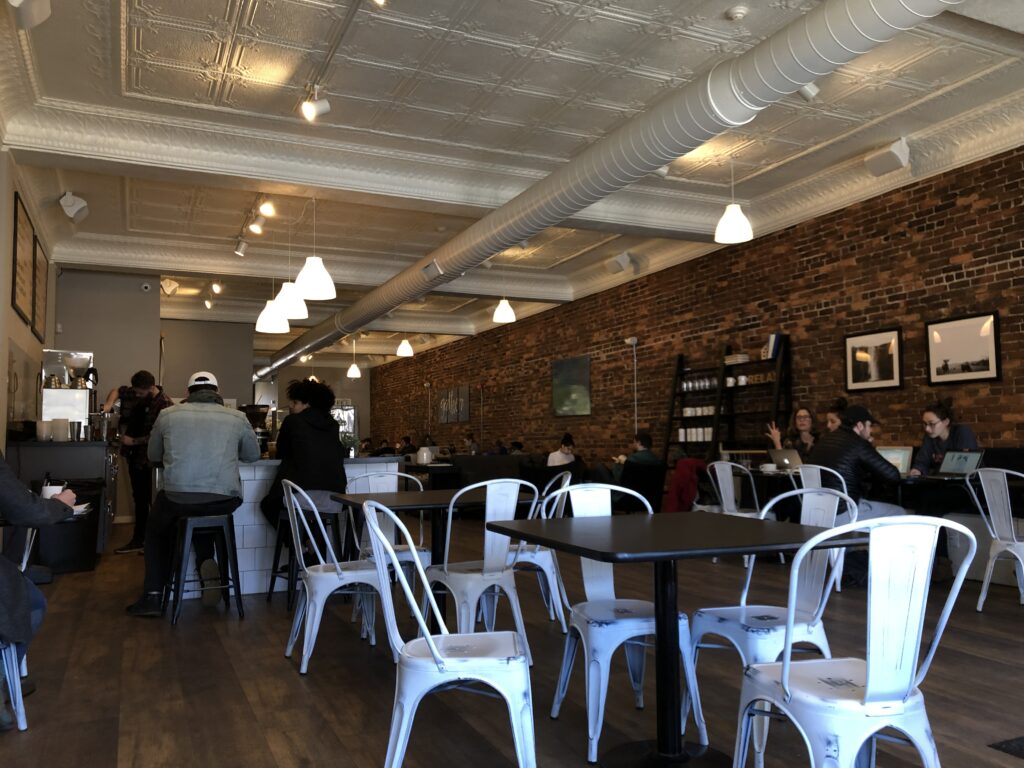 This soft donut was the perfectly sized tiny treat to snack on. Made daily in-house, the donut flavors change depending on the day! On this day I tried the Spiced Orange donut and WOW! Deliciously citrus-y and the perfect mid-day snack.

Silk City Coffee is definitely the place for you if you love donuts, great coffee, and a cozy atmosphere!