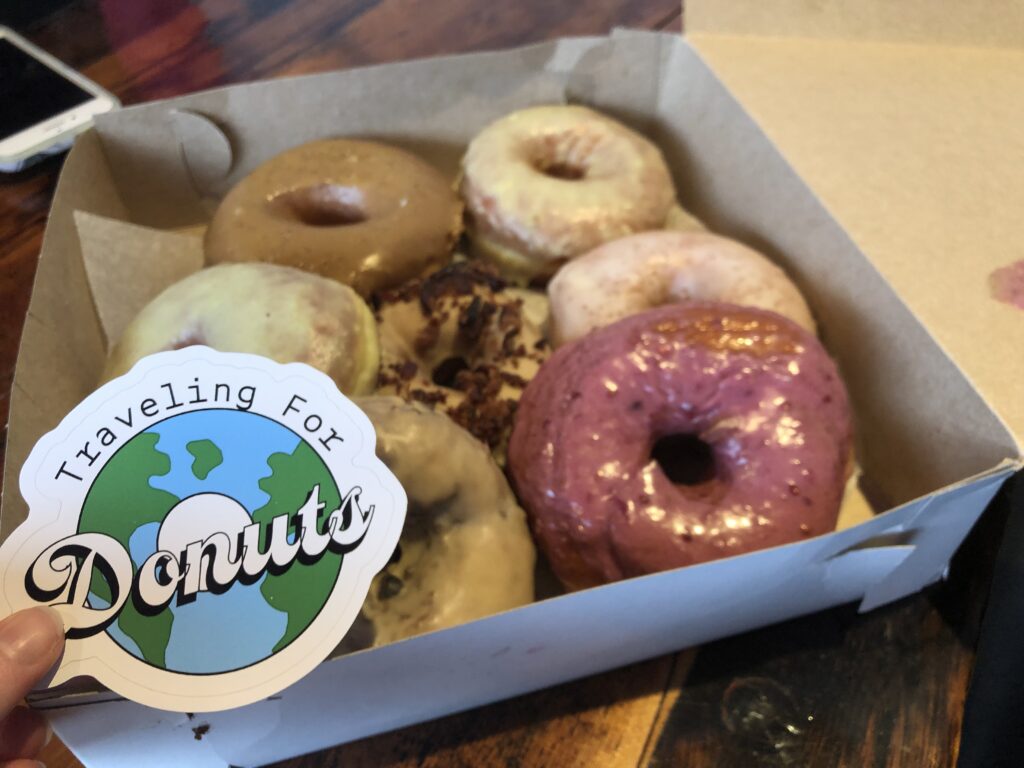 Kindness makes the world go round….just like a donut.

There is nothing like walking into a shop and being greeted with a friendly face. This weekend I did a roadtrip to Beverly, Massachusetts to visit my friend up in Endicott. (Finally!) For the past few years I have heard of a legendary donut shop near her school and we just HAD to go visit while I was there.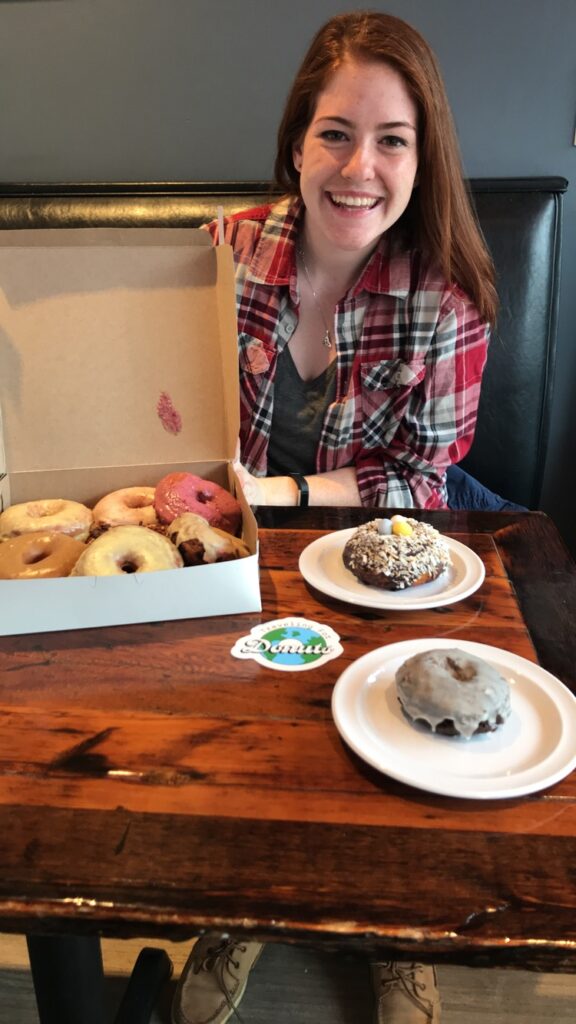 We woke up early on a Saturday to start our day with some fresh delicious donuts. When we walked in at 8:30, the cafe was already packed with family and friends stopping to get their breakfast. Half Baked Cafe is cornered in Beverly Farms, MA on the cutest little street with other shops. The cafe opened six years ago and prides itself on being a 100% nut-free bakery. All the food, and more importantly donuts, are handmade in house by their awesome bakers.

Although we arrived early to get our donuts, there were already some flavors that were SOLD OUT! Once I tasted these delectable treats, I understood why!

Since it was Easter weekend, I decided to try the Cadbury Mini-Egg donut. This adorable donut was topped with chocolate frosting, coconut, and Cadbury eggs to resemble a nest for Spring! I was absolutely obsessed with the flavor, taste, and that it had one of my favorite candies.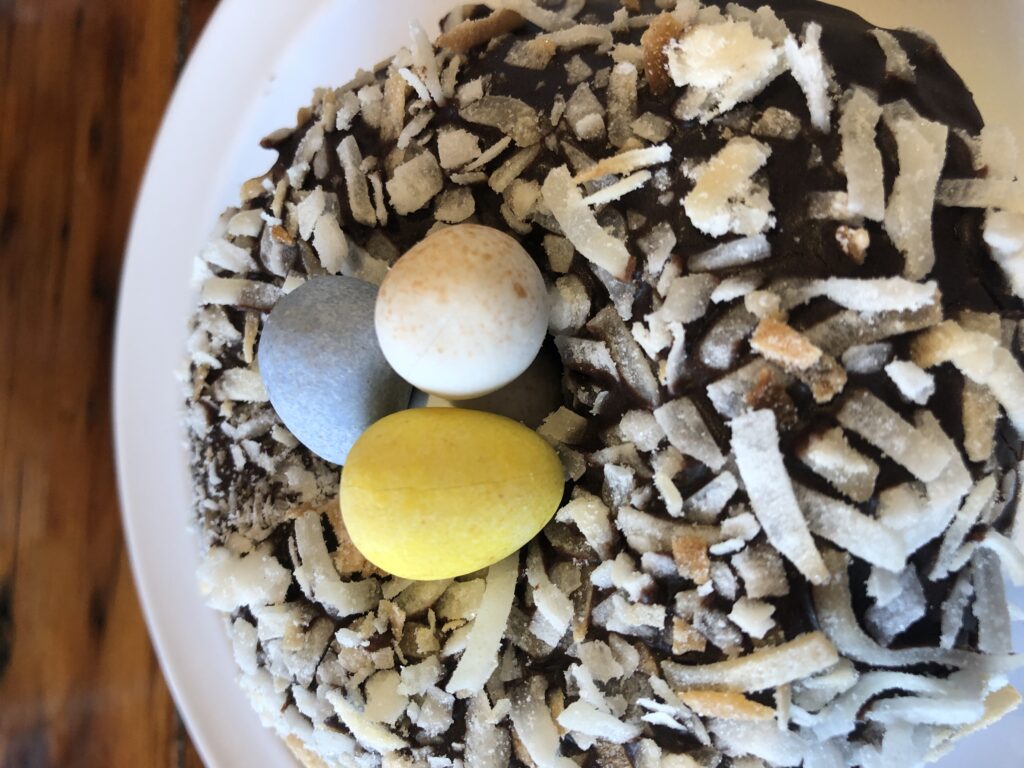 When I introduced myself to the owner, Kelly, I was met the with the utmost kindness and excitement. Her positivity radiates to all the customers that walk into Half-Baked Cafe. While talking with her, she even prepared orders for the regulars just as they opened the door to the shop. This was the place that had great food, great memories, and most importantly a great atmosphere.

While visiting Half Baked Cafe, my friend and I had the opportunity to try a selection of their most popular donuts. The flavors ranged from: Salted Toffee, Sweet & Salty Lemon, Cucumber Lime, Bacon Maple (OF COURSE!), Blueberry Cream, and their iconic Blueberry Pancake. OH WOW. Each one of these flavors were incredible and amazing! It was difficult to pick a favorite, but Blueberry Pancake was ICONIC! These donuts were fun and a flavorful without being too sweet; the true flavor test!

While my friend and I tried the colorful assortment of donuts, I could not stop smiling. Between chatting with the man and his kids enjoying their Saturday donut tradition, to seeing the couples picking up their dozen donuts for their friends, this place showed how donuts can bring happiness to anyone. This gem of a donut shop should be on everyone's Donut Bucket List.

When leaving the shop I saw a sign that said, "In a world where you can be anything, be kind." What a wonderful message to promote in a shop that sells circles of doughy happiness.

Thank you to Kelly and her crew for the donuts and an incredible time at Half Baked Cafe!

Click here to purchase your own #TravelingForDonuts sticker!

Click here to learn more about Half Baked Cafe!