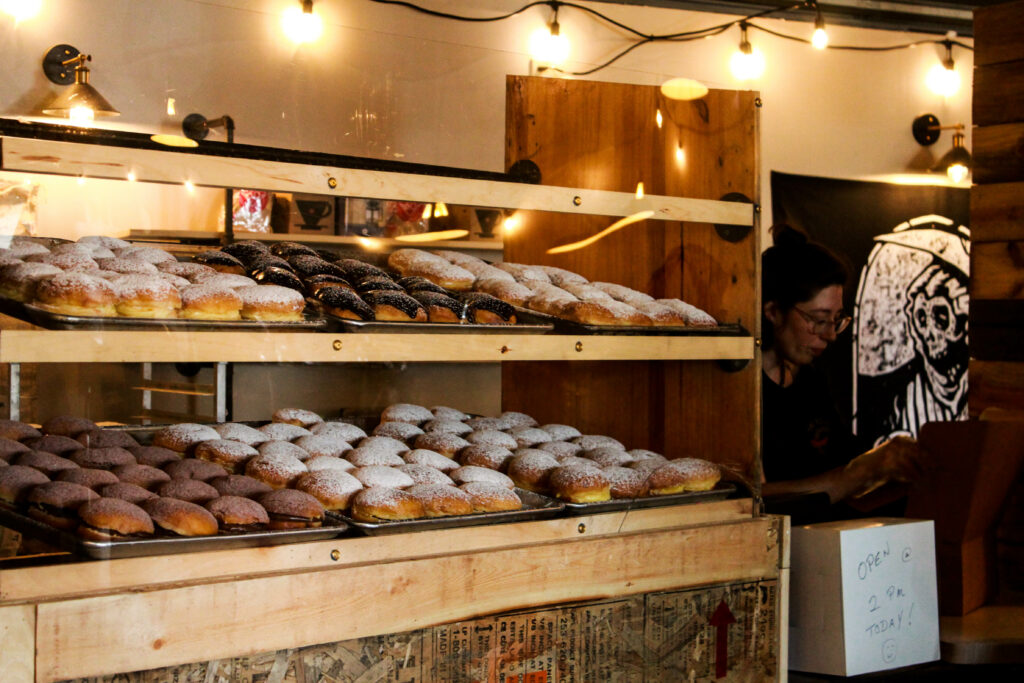 When this business announces they are popping up shop to sell donuts… people SHOW UP.
Support is the biggest thing you can offer a business. Whether it is a large corporate company who you show loyalty to or shopping at your local shop started by people who want to give back to the community, a customer's support is a crucial aspect of success. The only thing more important than devotion from customers, is the support from the community and other small businesses.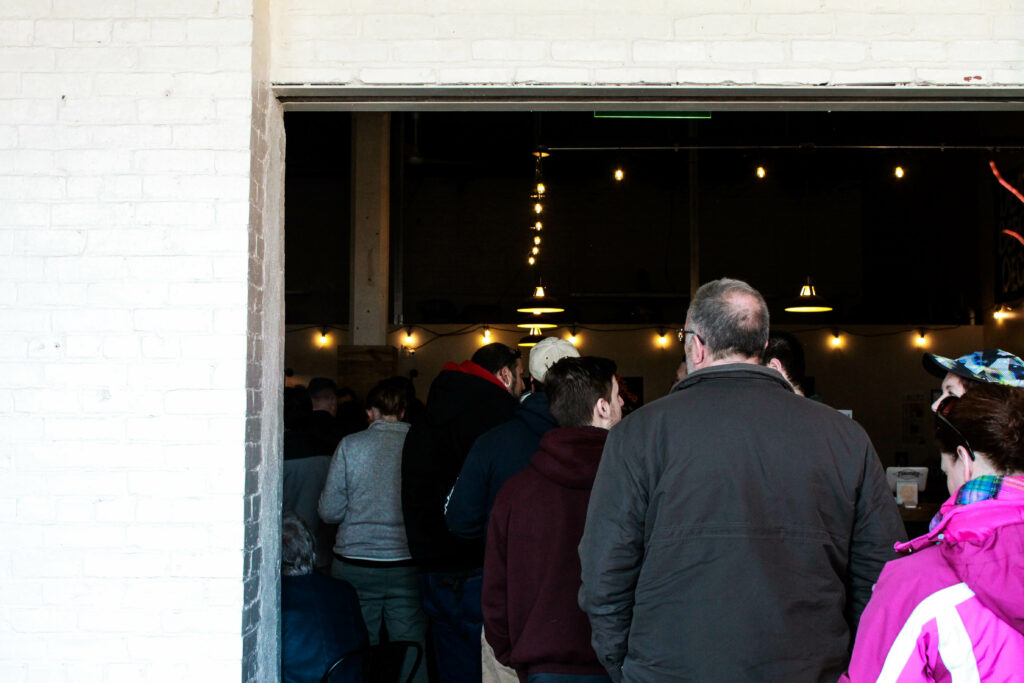 On the Main St. of Middletown, there is a coffee shop on the side of the building. Perkatory Roasters is a rockin' spot to pick up fresh and delicious handcrafted ground coffee. They make their blends from scratch and are known for their "deadly delicious" flavors. This coffee shop is also know for actively reaching out into the community to partner with other local companies for baked goods and events.
This past winter a wonderful partnership formed between The Rolling Doughnut and Perkatory Roasters. The Rolling Doughnut is a donut business out of Middletown that is known for selling donuts from their red trailer in Middletown and farmers markets around Connecticut. The owners started the business about a year and half ago and have been thriving in the community. Since the New England weathers are a little too intense to be selling out of the trailer, The Rolling Doughnut and Perkatory Roasters created a partnership for the winter months.
I had heard of The Rolling Doughnut through word of mouth, but did not understand the scale of their popularity until I showed up one Saturday at 10:45 a.m. and they had already SOLD OUT of their donuts for the day! (They started selling at 9 a.m.!!!) When I saw an announcement on Instagram that said The Rolling Doughnut was doing a pop up special at Perkatory Roasters to celebrate Fat Tuesday, I checked my schedule was cleared to make sure I got to try one of these legendary donuts.
Let me just say… I was NOT disappointed in the least! In honor of the holiday, they were selling paczkis and beignets of all different flavors. These pastries were absolutely spectacular that I wish I tried every flavor. The only thing more spectacular then the pastries was the line of people at 2 p.m. on a Tuesday for DONUTS. I arrived slightly before 2 p.m. and there was already a line almost to the door and this line did not waver until 3:15 p.m when they were on their last few trays of pastries. Everyone would grab their boxes and bags of baked goods, pick up a coffee, and head out with a smile that said "today is a good day".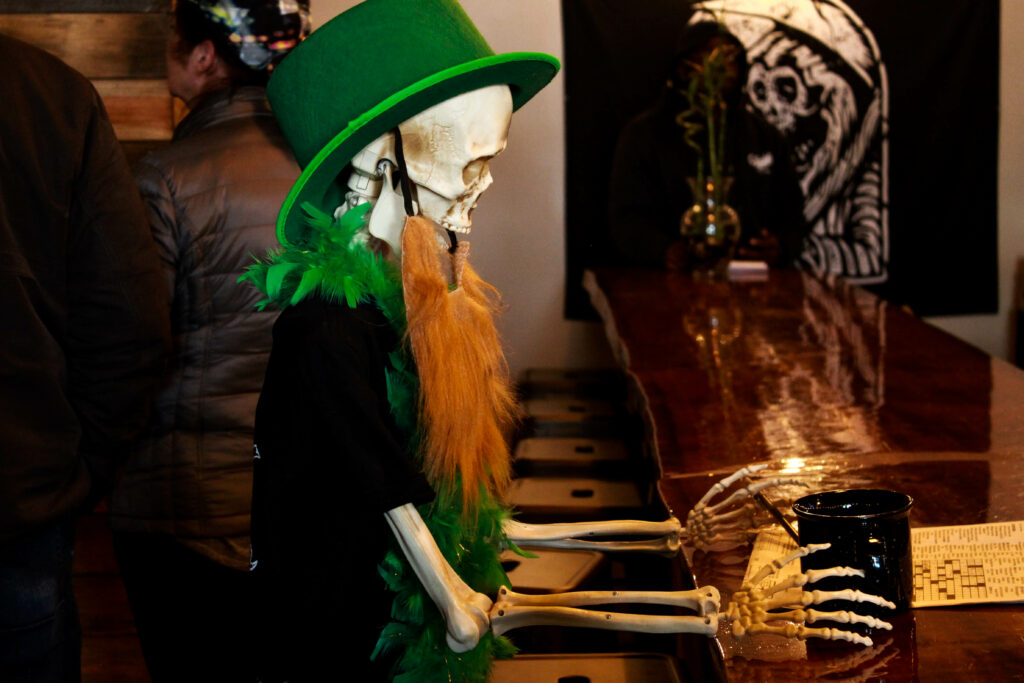 Although this blog is about traveling to find donuts, it is also about finding businesses that are working hard to create happiness in their communities. The Rolling Doughnut and Perkatory Roasters created an atmosphere that afternoon that made it difficult to not smile. From the crowd of people sitting around consuming great donuts and drinking delicious coffee, the joy was infectious. I sat sitting next to Styx (see photo of the 'lively' leprechaun) enjoying my vanilla paczki and drinking the Firepits and Flannels blend. I would say it was an extremely successful day.
Thank you to The Rolling Doughnut and Johanna and her team at Perkatory Roasters for a lovely afternoon!
For more information about The Rolling Doughnut, click here.
To learn more about the deadly addictive coffee from Perkatory Roasters, click here.
Click here to find other donut shops in the Donut Diary!
---