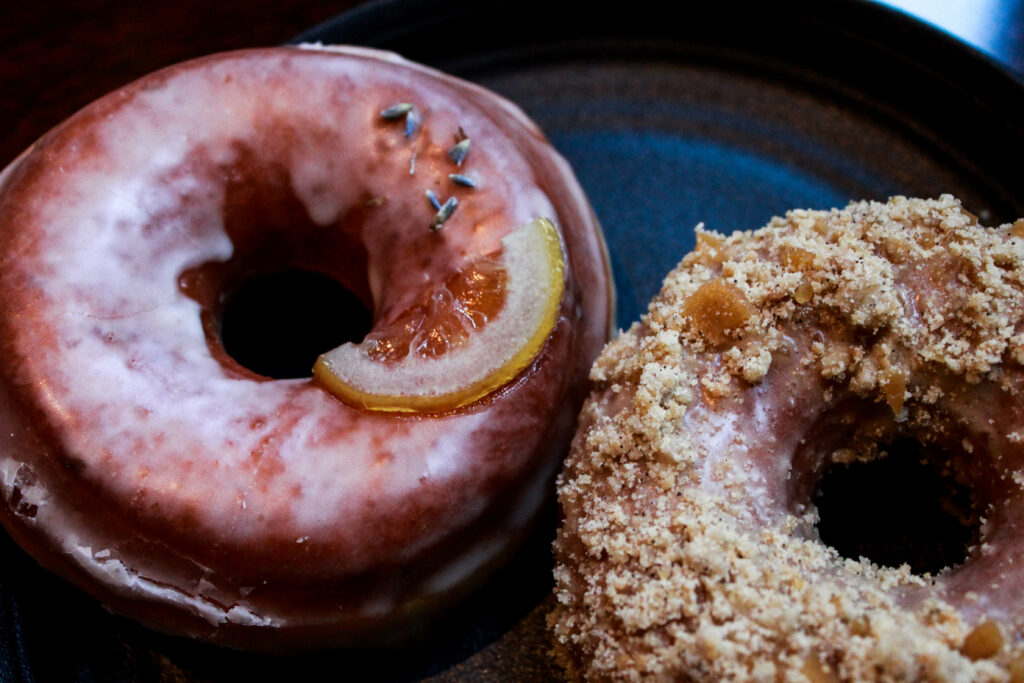 DRINKS AT NIGHT & DONUTS DURING THE DAY

Talk about finding donuts in the most unlikely places! This donut shop can be found within Restaurant Porrón and Bar Piña during weekday mornings. Bar Piña opens its doors in the morning for people to grab their coffee and donuts and then transforms itself at night into a bar with a nightly menu of specialty cocktails.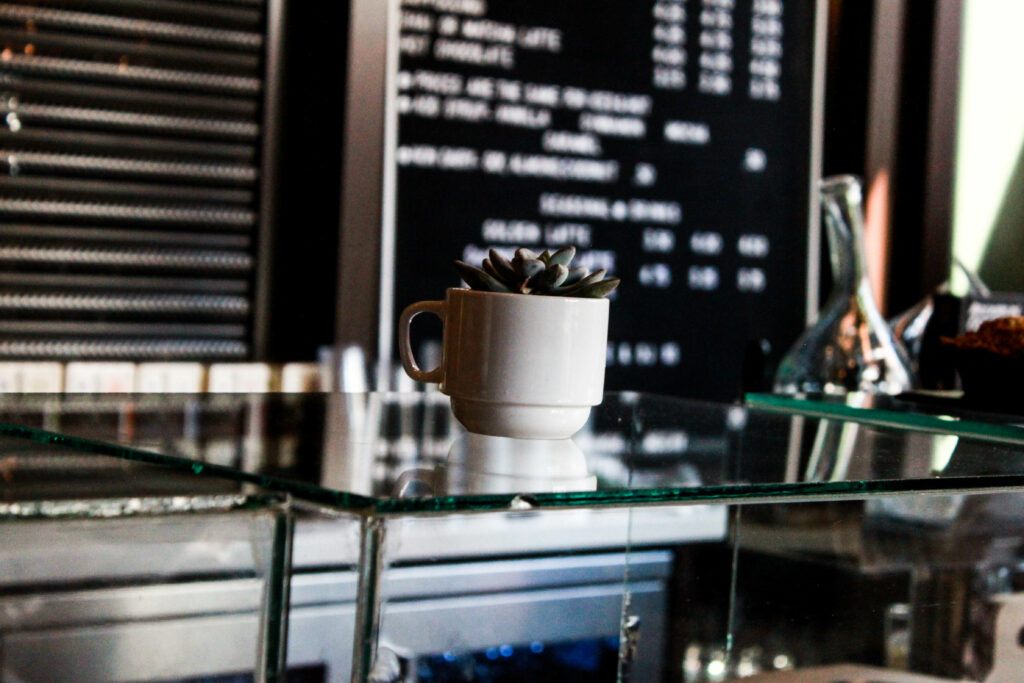 I stumbled across this shop when its name was mentioned in a newspaper article and had to see it for myself! Located in the Goodwin Hotel in Hartford, CT, was Bar Piña dressed as a coffee shop with adorable succulents, comfy couches, and a wide variety of donuts. I would describe these donuts are delectable with flavors that are out of this world!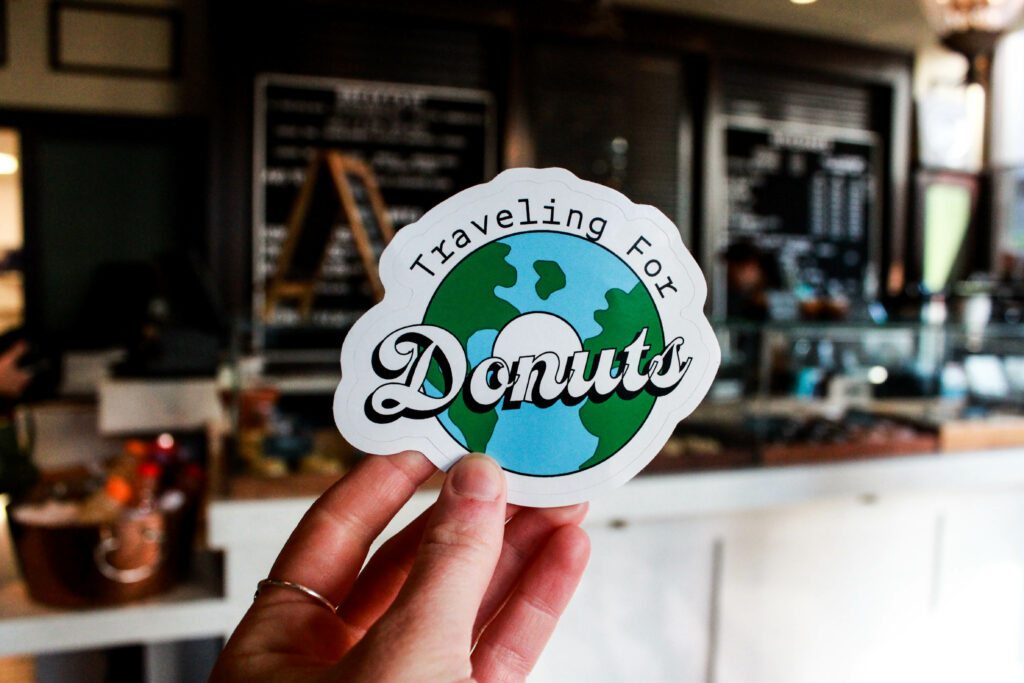 It was difficult to choose, but I decided on the Lemon Lavender donut and the Coffee Toffee donut. These donuts were dense, delicious, and I wanted to savor them forever! The Coffee Toffee had a wonderful crumble on top with bits of toffee for fun. Although the Coffee Toffee was great, I fell in LOVE with the Lemon Lavender donut!! It tasted like Spring was blossoming in my mouth. The fresh flavors were incredible!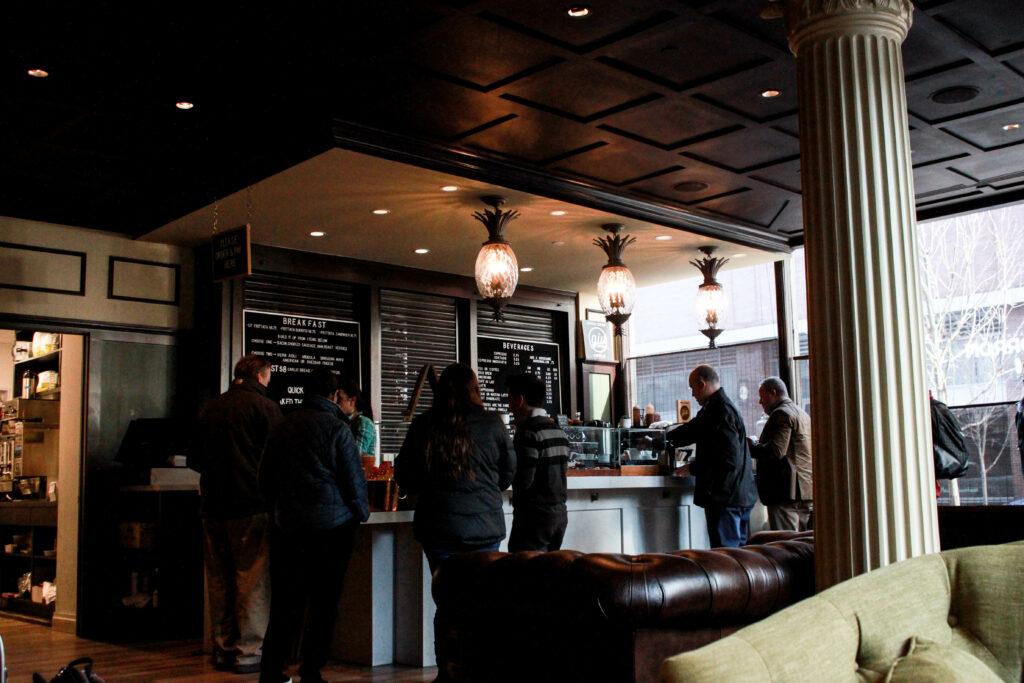 With the consistent flow of business men and woman, people meeting to chat, and hotel guests, I am lucky I was able to get a donut! This little shop nestled in downtown Hartford is a MUST visit for the flavors and aesthetic.
Check out Piña Donut's Instagram here!
Click here to find other donut shops in the Donut Diary!
---