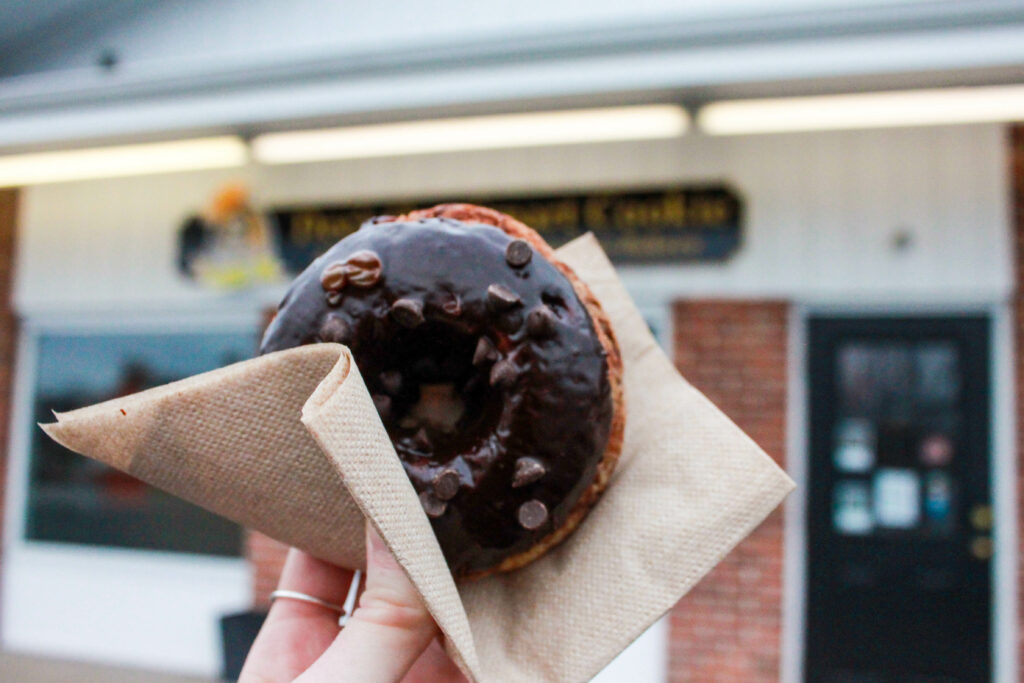 A bakery where there is something for everyone!
In today's world, finding a fun snack can sometimes be difficult if you have an allergy. I have many friends who have are allergic to a variety of ingredients, mainly nuts, but it has made me more aware of precautions that need to be taken when going buying food products.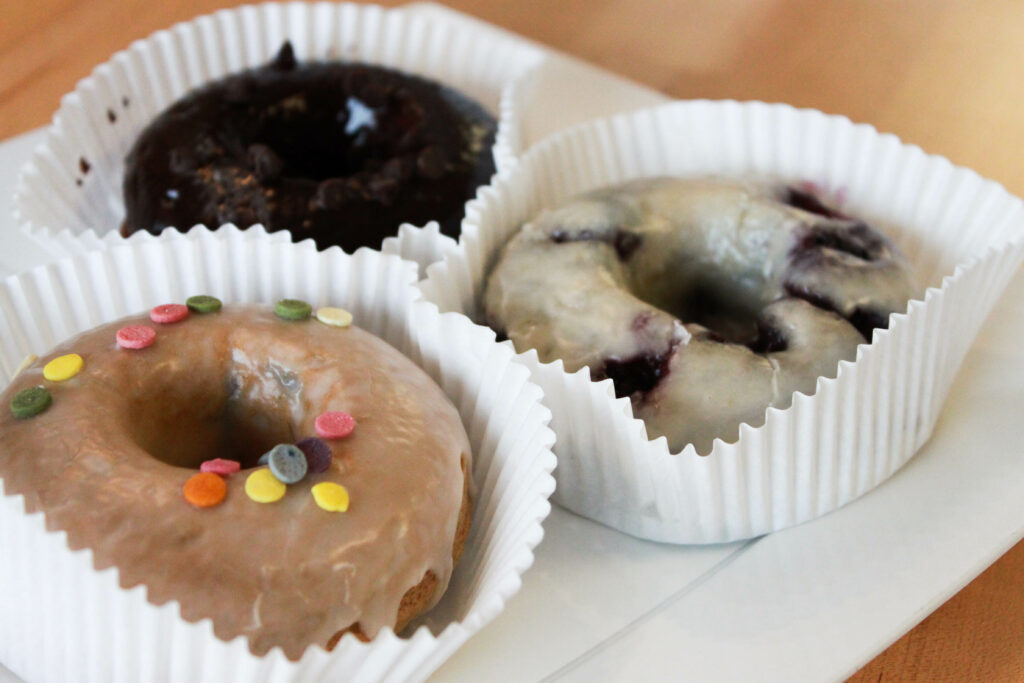 Dee's One Smart Cookie in Glastonbury, CT proudly serves a completely allergy free bakery. From their breads to cookies, for the past 11 years this shop strives to be 100% free of gluten, dairy, tree nuts, peanuts, and soy! I stopped in because on their Instagram, I noticed their wonderful selection of donuts (of course!).
Greeted by a friendly face, I was met with the decision between three different types of delectable donuts: Blueberry Glazed donut, Chocolate Chip ganache, and Funfetti donut. In the end I decided to taste the lovely Chocolate Chip Ganache dipped donut… and wow it was rich and lovely! It was incredible to bite into the vegan donut knowing it was free of all allergens and readily available for anyone who may have dietary limitations.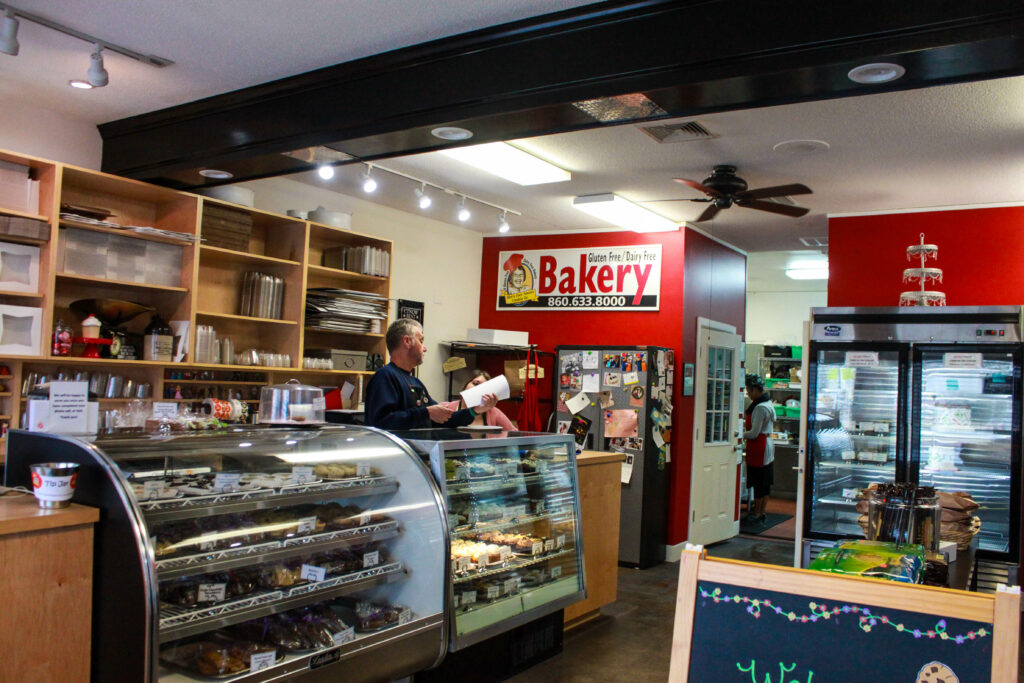 On the day I decided to visit, it was one of the "egg free donut" days. In addition to being allergen free, two days of the week the shop offers "egg free" donuts as well! The flavors range from two to three types, but this is their chance to appeal to an even larger audience. (Also it tasted delicious!)
While visiting, I learned that their most popular pastry is the cinnamon roll. I know it is not a donut, but all pastries are important! The rolls are offered every other Saturday and sell out in less than 2 hours!
Going to Dee's One Smart Cookie was just one example of how the baking culture is changing to be more open to all people and be aware of allergens.
Thank you to AJ and the team at Dee's One Smart Cookie for an awesome experience!
Click here to learn more about Dee's One Smart Cookie and their allergy free mission.
Click here to find other donut shops in the Donut Diary!
---